The Mobile App Development Company Organized the Spring Festival at Its Office Premises
As the nation celebrated one of its favorite and most-awaited festivals, MobileCoderz also celebrated the festival of fun, vibrant and beautiful colors with the staff and team members. They experienced the joy of playing with colors with their colleagues and feasting on delicious festive food. This filled their hearts with excitement and fun.
During the pandemic, there were restrictions on the social gathering, and the festival of colors no longer remained a public event. The COVID-19 pandemic had killed the fun associated with this spring festival. However, this year with the COVID cases going down and restrictions easing up, MobileCoderz team was finally able to celebrate the festival of joy and colors.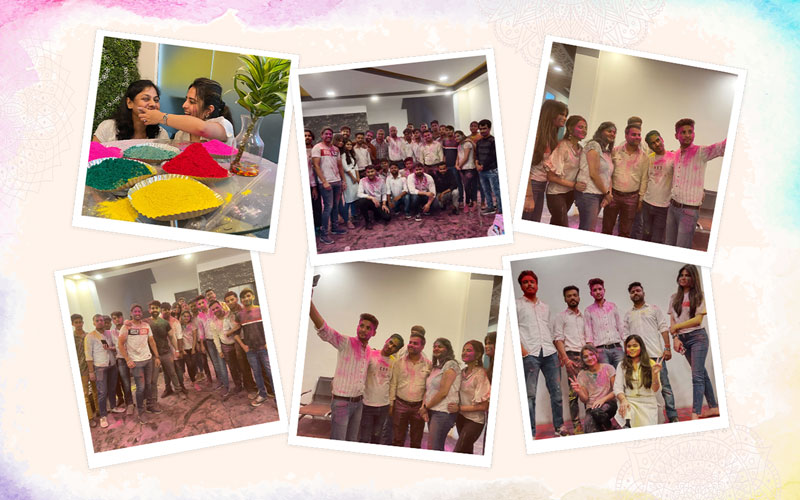 The Holi Celebrations in the Office
On this auspicious occasion, the staff and the team leaders had gathered together near the reception area for a special vibrant celebration with eco-friendly and non-allergic colors in the afternoon. The enthusiasm of some individuals eliminated the initial reluctance of some team members and eventually, everyone was covered in the vibrant hues. Even the team leaders despite their busy schedules came forward to join the celebrations and wished every team member 'Happy Holi'. Everyone cherished those picturesque moments together and captured some memorable snapshots. Colleagues greeted each other with Gulal and natural colors.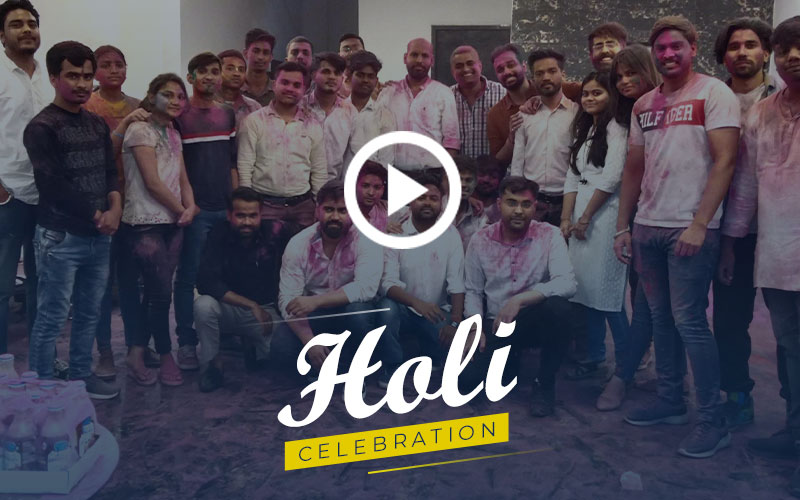 The Special Arrangements and Enjoyment
Special arrangements were made for beverages and refreshments for the employees. This made them feel rejuvenated and refreshed from the casual work routine. The celebrations continued when employees started to join the dance floor and showcase some celebratory moves. Most of the employees still juggled to protect themselves from splashes of colors. However, no one could escape the joys of colors.
The Teambuilding Work Environment
Team building activities and celebrations like this helps the employees to have a sense of shared responsibilities and collaboration. MobileCoderz encourages its employees to build bond with each other. This reduces stress and improves the overall productivity of the employees. MobileCoderz is a well-known mobile app development company with a friendly work environment that organizes many team building activities for the wellness and growth of its employees.