Today, design plays the most important role in developing a successful product with a great customer experience. Customers also give huge priority to the design and user experience of a digital product.
For this reason, businesses are also experimenting heavily with sustainable design, human-centric innovation, interactive animations, experimental fonts, and minimalism. In this blog, we are going to learn about the top 10 product design trends to follow in 2022. We will also learn how a mobile app development company can help you implement the best design language for your digital product.
Before we explore the trends, we must understand the importance of design in digital products.  

What is the Importance of Design?
Many businesses consider product design secondary in their product development strategy. However, it should be given priority from the beginning instead of being an afterthought. Proper UI/UX development allows companies to make products work seamlessly with a superior user experience. 
Design is very important to create proper interaction between the interface and the users. It helps businesses to capture the attention of the users in a very short period of time and engage them for a period of time. Moreover, by developing a unique design for the product, brands are able to create a brand identity and presence in the market. 
Major Components of UI/UX Design 
These are some of the most important components of UI/UX design;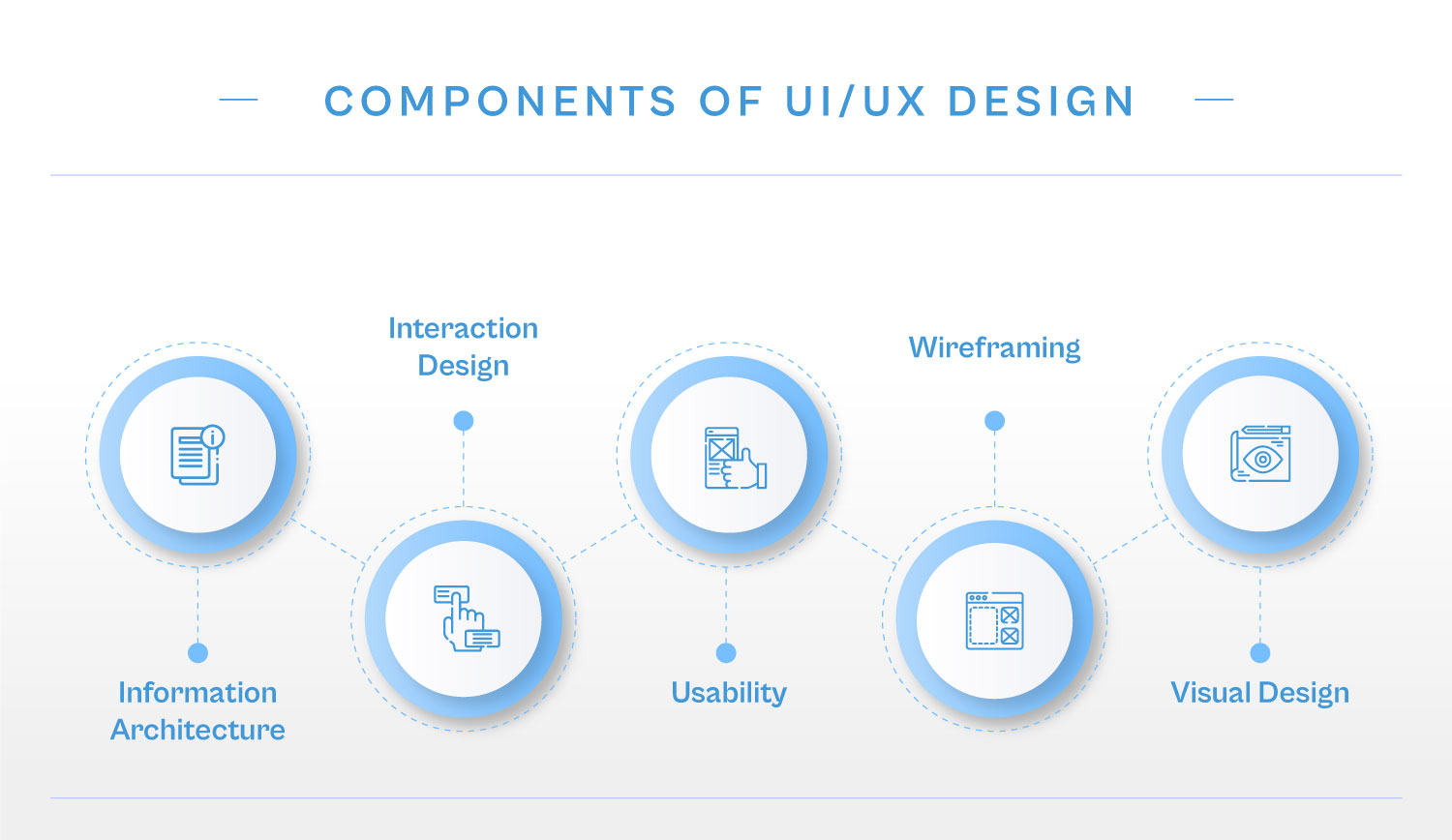 Information Architecture is all about fulfilling the business strategies by developing the app's or site's information flow. Above all, it helps businesses to align their goals with the user interface. They are able to help users with simpler navigation on any device. 
This is all about creating a design that helps users to interact easily with the digital elements of the website or application. Moreover, interaction design consists of colour, fonts, images, motion, sound, graphics, space, etc. 
It refers to the user-friendliness of the app or website. Moreover, businesses must consider the ease-of-use to ensure more user engagement and customer retention on their digital products. Above all, usability should be an important part of any product development strategy. 
Wireframing is all about creating digital rough drawings to get a fair idea about the design and functionalities of the website or application. Above all, it is a very cost-effective method of initial testing the digital product. 
It is used by businesses to implement their branding rules for a digital product. Above all, they have to select custom images, colours, icons, and fonts for the visual design. It is also about building a positive perception of the brand in the consumer's mind.
Let's discuss the best product design trends for product development
The Best Product Design Trends to Follow in 2022
These are some of the most prominent design trends used in product development;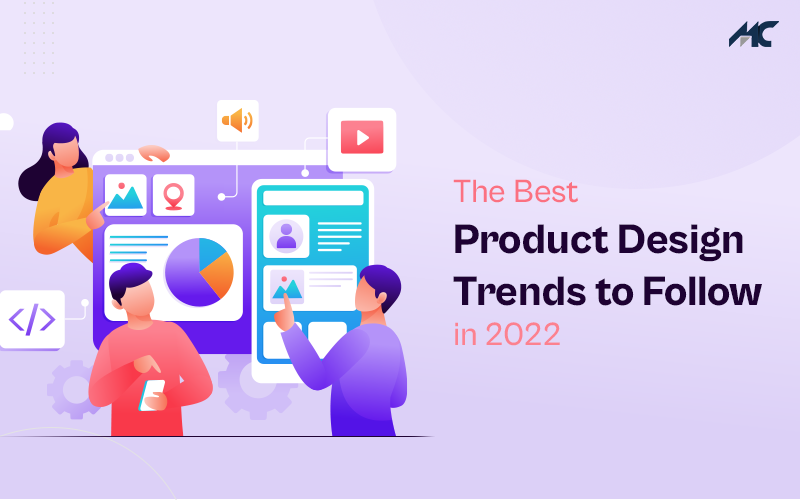 1. Code-Based Design 
Using Code-based design helps businesses to develop prototypes that look and feel exactly like the final product they want to build. Instead of working with artboards, developers using code-based design tools are able to have the most complex interactions. This helps designers to create highly reusable design systems during product development. 
Using production-ready components helps the product development team improve usability testing and also streamlines the design process.
2. Material Design 3 
Google's Material Design 3 has become the prominent choice for the UI/UX development process. Above all, it works as a complete and fully customizable UI kit that enables designers to instantly work on designs, products, and prototypes. 
The latest version of Material Design follows Google's design language throughout the UI/UX development process. Moreover, the users now have more control over the user-generated colour schemes with complete customization settings. 
Material Design 3 now also supports UI design for foldable mobile devices like the Galaxy Fold or Motorola Razr. In fact, it perfectly blends with different postures, hinges, screen divider components, and reachability. 
Designers are now also able to create CSS variables for various styles like typefaces, colour, measurements, and more. 
3. Typography is all About Impression
Typography has become a very important component of UI design and creating a good impression on customers. In fact, it can build unique experiences and also improve usability. Many top businesses are moving towards simpler and friendlier brand identities with unique aesthetics.
In 2022, Typography will remain a core component of product design trends to ensure accessibility, sustainable design, and inclusivity. Having UX-friendly typography helps businesses to get a competitive edge over the competition.  
4. Sustainable Web Design
In 2021, designers and developers are putting more effort into creating more sustainable web design. The sustainable strategy consists of lightweight content management systems, streamlining UX workflows, and innovative new processes. This makes the web design more adaptable to future trends and doesn't get obsolete fast. 
5. The Shift Towards Minimalism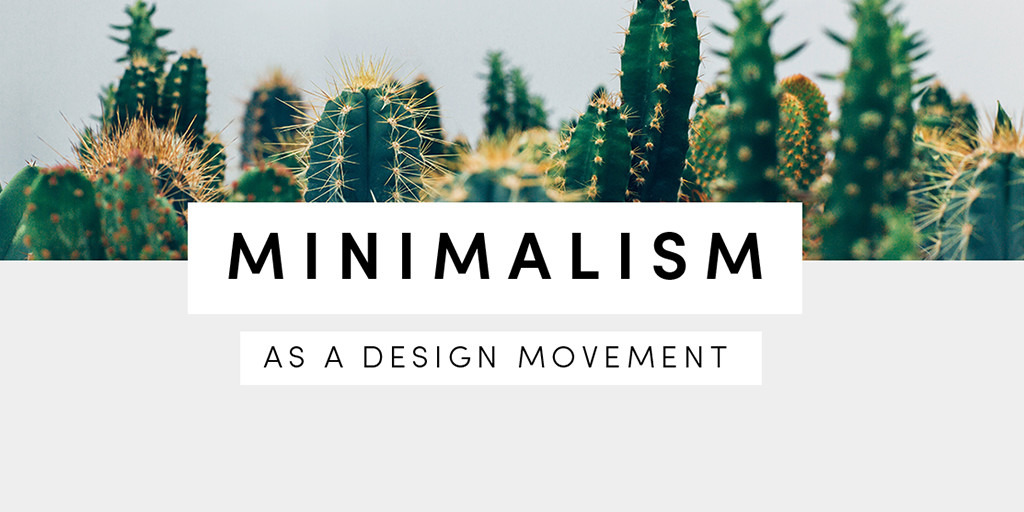 The focus on sustainable web design has also led to the increased importance of minimalistic and simplistic UI/UX design. Minimalism not only makes the UI design cleaner but also enhances the user experience of the product to a great extent. 
Having a minimalist UI/UX design influences psychology, accessibility, and inclusive design. Moreover, reducing complex elements from the UI is a great idea to remove confusion for the users. 
Minimalism is also important to ensure design consistency and build scalable design. This helps the designers to create efficient UX workflows. 
6. Prioritizing Dark Mode
The popularity of AMOLED screens has also led to the increased demand for dark mode in mobile applications. In fact, the dark mode has become a major trend in the UI/UX design strategy of businesses. These days users don't like super bright screens and insist on using blue light filters. 
Using dark mode creates less strain on the eyes and makes it easier to consume content. Custom UI libraries like MUI, iOS, Material Design, and some others provide complete dark mode throughout their ecosystem, user interface, and user experience. 
Many mobile applications also extensively include a dark mode in their product development strategy. Thus, users are able to have a higher level of personalization while browsing the application.  
7. Microinteractions and Motion Graphics
Innovative user interfaces and user experiences require effective use of motion graphics and micro interaction experiences. These deeply immersive animations are very useful in ensuring engagement among users. Plus, they also provide users with a better context and feedback. 
Graphic designers prefer using micro-interactions to engage the users and distract the users from long screen transitions. Ultimately, users get a seamless user experience. These elements are very intuitive and interactive for successful product development. 
8. Single-Hand Friendly Navigatio
The rise of devices with huge screens has led to the demand for thumb-friendly mobile navigation in mobile applications. In fact, it is quite hard for people to reach all the corners of the screen with ease. For this reason, the thumb-friendly design gives accessible navigation to the users. 
UI/UX design following this trend is helping users to take instant action without scrolling through the entire interface. eCommerce websites and mobile apps greatly take advantage of this feature to optimize the user experience for the customers. 
9. Implementing Voice Commands in the UI/UX Design 
Integrating voice commands in UI/UX development and product development is one of the fastest-growing trends. In fact, voice assistants like Siri, Google Assistant, Alexa, and Bixby already have millions of active users. 
Using voice commands in the UI/UX design greatly improves the accessibility of the application or website. Thus, we are going to see more standardization and innovation in the UI/UX design with a better experience. Moreover, technologies like Artificial Intelligence (AI) and machine learning are bringing drastic changes to voice commands. 
10. Getting Ready for VR & the Metaverse
After creating the most immersive experience in the 2D space, big organizations are aiming for Virtual Reality and the Metaverse. In fact, the growing demand for Oculus Rift, HTC Rift, Google Cardboard, and Microsoft Hololens proves the potential of these technologies in the future. 
Therefore, it makes perfect sense to implement this UI/UX design trend into your product development strategy. In fact, it would give you a competitive edge and help you embrace effective digital transformation. 
Let's understand the difference between VR, AR, and MR. 
Virtual Reality (VR) 
It creates a fully immersive and artificial environment that can be accessed by using a VR headset or other hardware. 
Augmented Reality (AR) 
This technology creates virtual overlays in the real world with the help of mobile devices or AR-ready glasses.
Mixed Reality (MR) 
This is a combination between the virtual environment and the real world with the help of innovative technologies.  
Hiring Professional Designers for Effective Product Development
Creating a unique and effective UI/UX design is quite hard if you don't have any prior experience. Thus, it would be advisable to hire proficient designers from a leading mobile app development company, MobileCoderz. We have years of experience and expertise in designing the most intuitive and user-friendly user interface and user experience for websites and mobile apps. When you hire us, you get the assurance of world-class product development with timely delivery.