With a bunch of power-packed technologies in hand, developers hold various opportunities to experiment with their development practices & techniques.  The present market scenario brings out some stats to favor the record-breaking popularity of cross-platform apps in diverse industries. Considering some significant reasons behind the ever-exceeding demands for cross-platform apps, it is possible to predict that open-source JavaScript frameworks like React Native, Angular, jQuery, Node, etc. will transform the way apps were being developed earlier. Though the majority of businesses are aspiring to invest in a mobile app, these best 10 React native app development companies in Singapore remain on the top of their hitlist to choose the right service provider for your big project.
React Native is known for its unmatched potential & usability in terms of efficiency, flexibility, & speed. Developers choose this open-source framework to reduce development time & efforts with a compilation of reusable codes & elements for cross-platform development. Using React Native demands skills in JavaScript programming as it is combined with design patterns & native UI elements.
List of Top 10 React Native App Development Companies in Singapore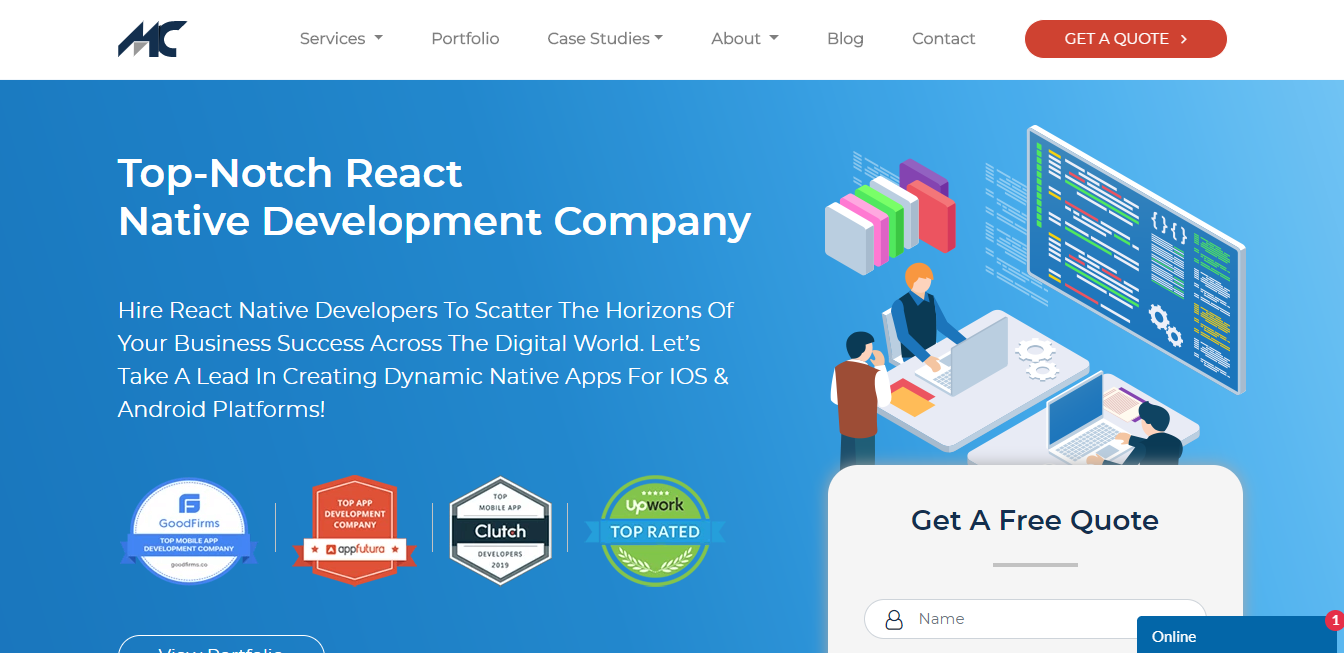 Year of the establishment- 2015
Company size- 80+ employees
The name of MobileCoderz Technologies shines as the pioneers of digital mobility with magnificent dominance in crafting quality-driven mobile app solutions for startups, SMEs, & top organizations. Being enlisted among the top 10 react native app development companies in Singapore, MobileCoderz holds a notorious position in the industry with more than 3 years of establishment. A team of skilled & talented minds brainstorms out-of-box ideas & concepts to deliver custom mobile app development services to the worldwide clientele. Their areas of specialization include product strategy & consultation, UI/UX designing, web development, mobile app development for iPhone, iOS, Android, IoT, iBeacon, Wearable, & iPad. The company has bagged several awards & recognition for supremacy in creating feature-rich mobile & web apps using cutting-edge technologies including Node.Js, Angular.Js, HTML5, React Native, Flutter, PHP, CMS, & more.
MobileCoderz commenced its business operations in 2016 & today it stands as a trusted partner of top-notch business ventures existing across the international market. From ideation to wireframing, user interface designing, prototyping, development, testing, maintenance, & marketing, their experts are adept at full-cycle designing & development of high-performing apps for universal platforms. Also, prominent names like GoodFirms, Upwork, AppFutura, Clutch, etc. enlisted this company for excellence in mobile app development. With more than 150 projects delivered successfully, they serve businesses from retail, travel, entertainment, social networking, restaurant, education, & more.
2. Ranosys Technologies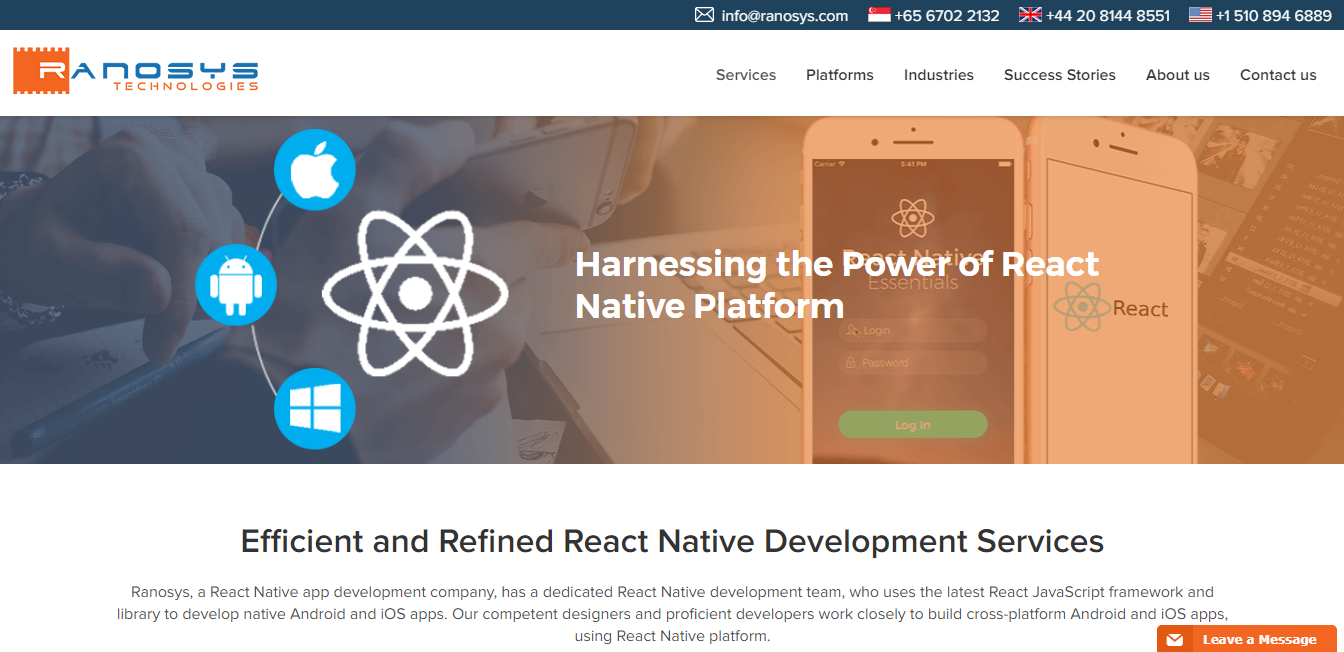 Year of the establishment- 2008
Company size- 201-500 employees
Ranosys Technologies is a prominent name in the software development industry with a global presence in Singapore, UK, USA, & India. They're renowned for their expertise in web & mobile app development with the innovation of next-gen software solutions for various business categories. Being a strategic IT partner of various trusted brands, the company offers cost-effective solutions to revolutionize the digital space with teamwork, commitment, work ethics, & professionalism. Their service areas involve customization of mobility solutions with digital transformation, product engineering, eCommerce solutions, & digital experience for platforms like Magento, Salesforce, SharePoint, etc.
3. Perfomatix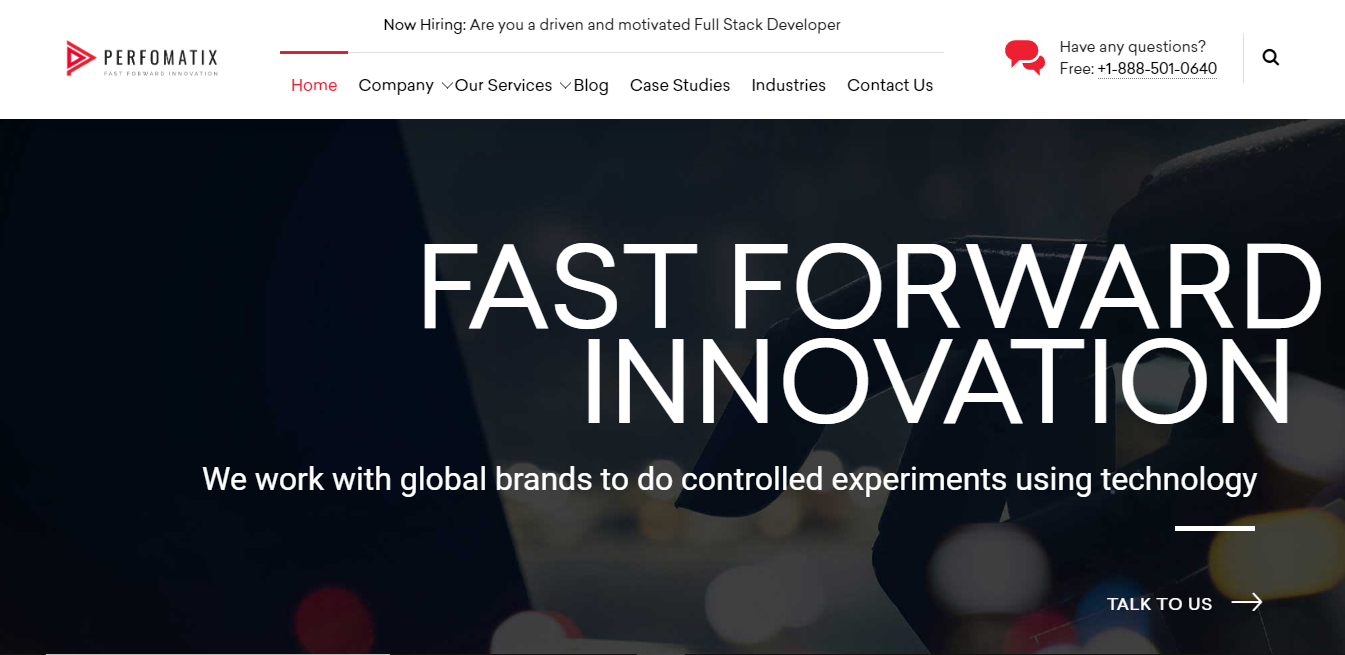 Year of the establishment- 2013
Company size- 50-249 employees
Perfomatix is a favored tech partner of various reputed brands relying on digital products to engage their target customers. It is a trusted full-stack engineering company involved in agile product development with competitive competency in product blueprinting, product prototyping, & product development. Their key service offerings are aligned across full-fledged mobile app development, applied machine learning, full-stack development, IoT application development, Cloud & DevOps, UI & UX designs, & QA engineering. Their tech-driven solutions are inspired by the latest technologies that are meant to scale up your business with quality-driven blueprinting, wireframing, & deployment for industries like logistics, education, oil & gas, healthcare, and Hi-tech.
4. Singsys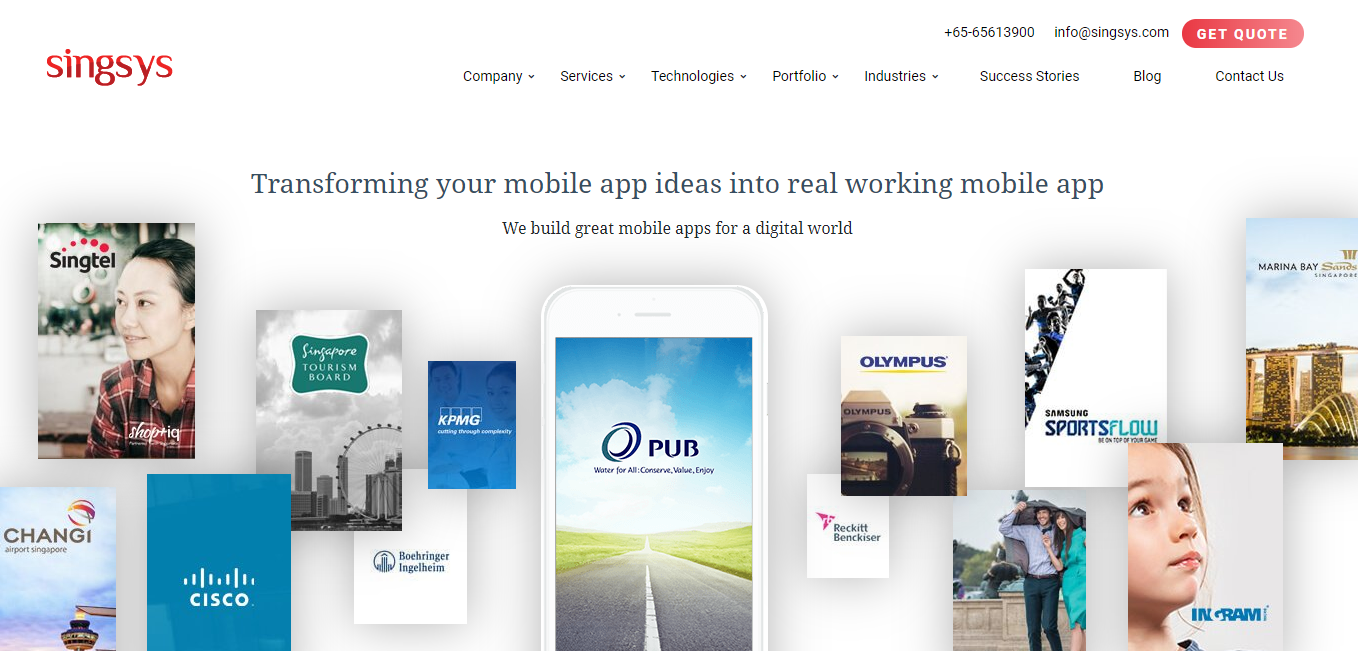 Year of the establishment- 2009
Company size- 51-200 employees
Singsys is one of the best mobile app development service providers headquartered in India with a corporate office in Singapore. They're trusted by several Fortune 500 companies & renowned for their brilliance in providing enterprise mobile apps for cross-platform as well as native iOS/ Android app development services. Their core expertise is based on mobile app development, web app development, digital marketing, hosting & cloud, design studio, & outsourced product development. The company possesses a team of React Native developers who're proficient in deriving the major benefits from this framework for creating cross-platform apps with minimum effort, time, & budget.
5. Awebstar Pte. Ltd.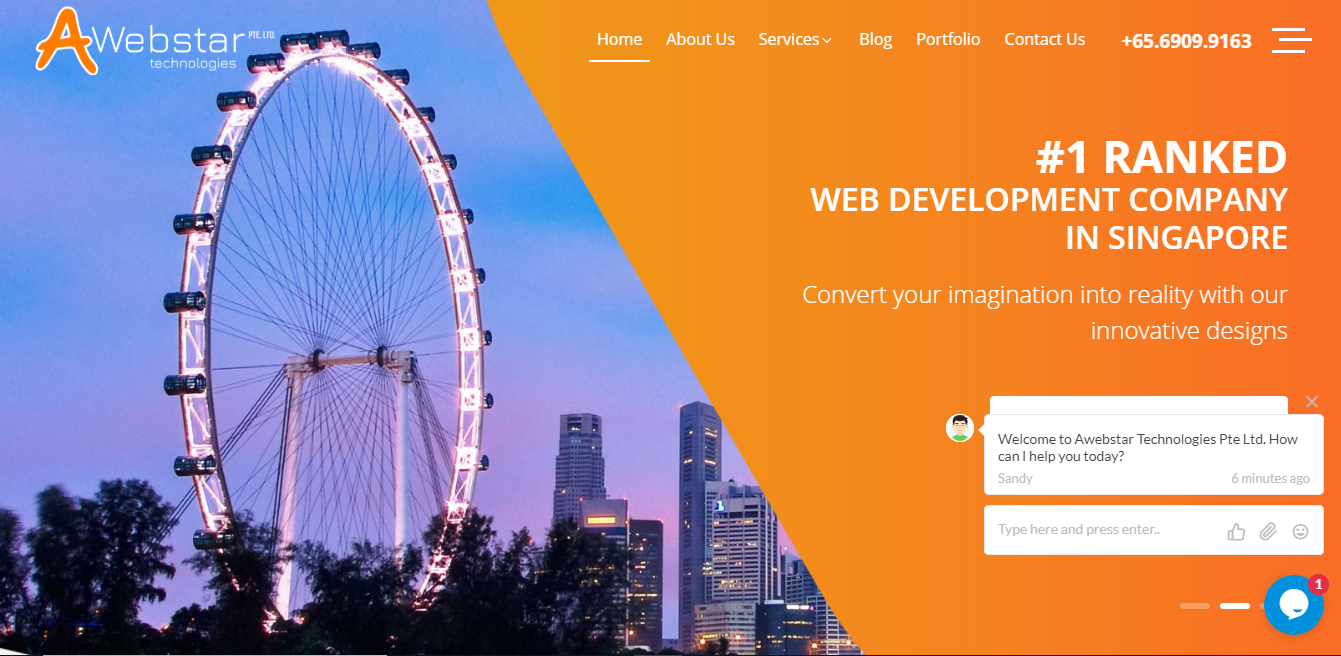 Year of the establishment- 2007
Company size- 50-249 employees
A top-ranked React native development company in Singapore, Awebstar is a prominent web design & development service provider with expertness in graphic designing, digital marketing, web development, mobile app development, Shopify development, & software solutions. The company has worked with over 4700 SMEs, startups, & top firms from more than 45 industries existing in the corporate world.
6. Quape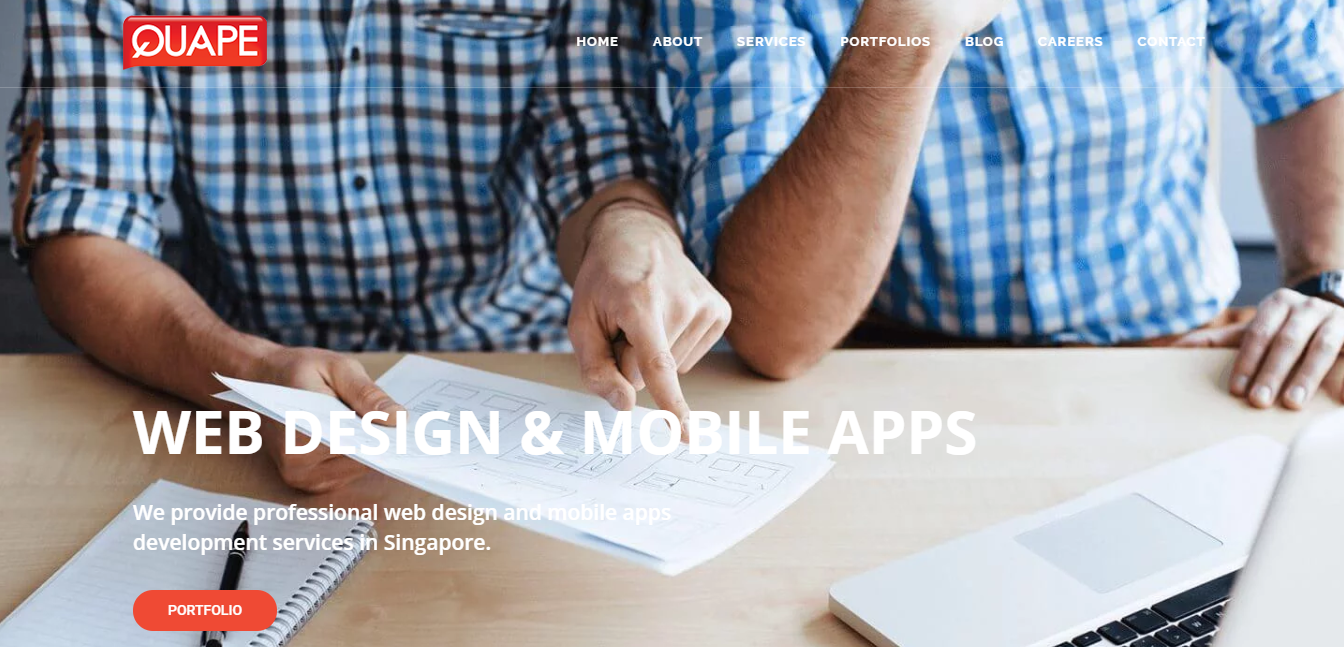 Year of the establishment- 2006
Company size- 1-10 employees
Founded in 2006, Quape is positioned among the best 10 React native companies in Singapore. The company is a Google-certified partner with proven expertise in providing end-to-end solutions involving mobile app development, web hosting, customized web apps, eCommerce web design, & digital marketing. Their clientele includes prominent names including SNX, Scooby, WhizzCar, SlideHide, Informa, cash converters, & more. Quape is backed by a squad of professionals who love coding & are enthusiastic to work on technologies like CodeIgniter, React native, redux, bootstrap, PHP, WordPress, Magento, Python, & more.
7. Somo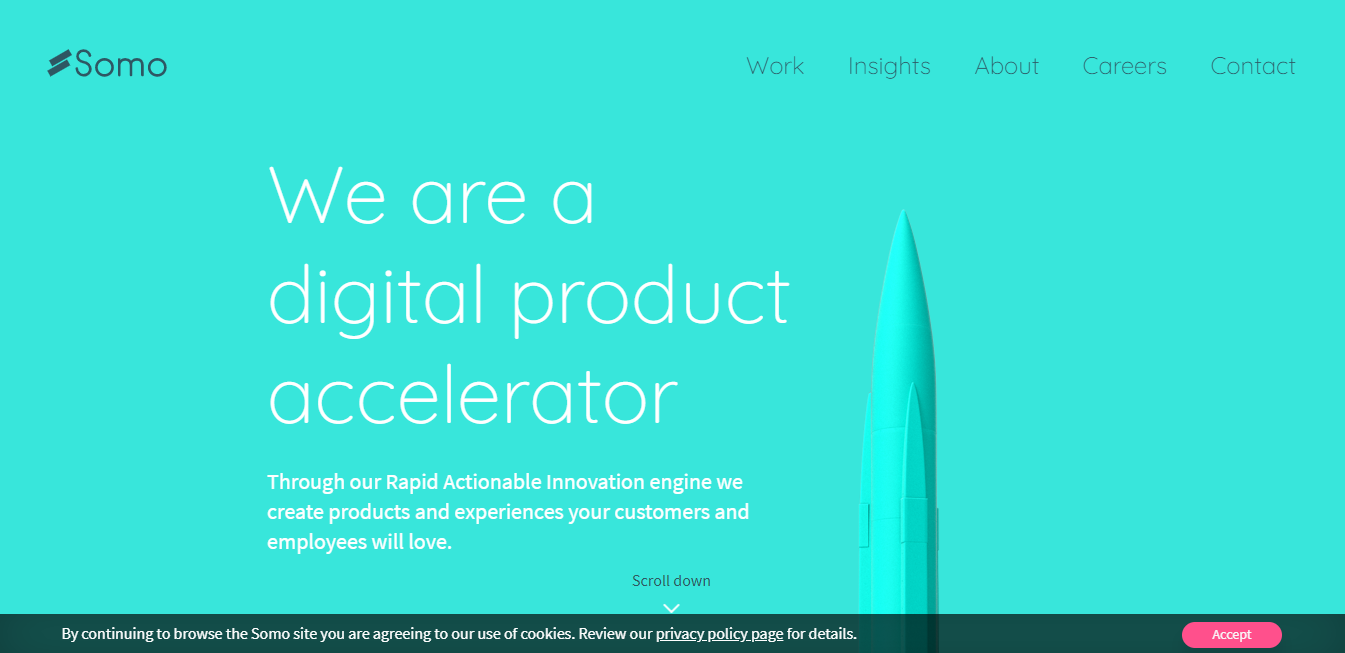 Year of the establishment- 2009
Company size- 50-249 employees
Somo defines itself as a digital product innovator & accelerator with an ideology to contribute to the digital transformation. With widespread market reach, the company beholds adeptness in leveraging event technology with a blend of AR/VR & IoT to delight users with stunning digital experiences. Somo works on delivering quality-driven digital products based on core modern designing, product leadership, & design culture. Having experience of working with brands like Samsung, easyJet, Bosch, HSBC, The Economist, Vodafone, Volkswagon, & more. Their service areas include enterprise app modernization, mobile app development, & web development.
8. Mobiloitte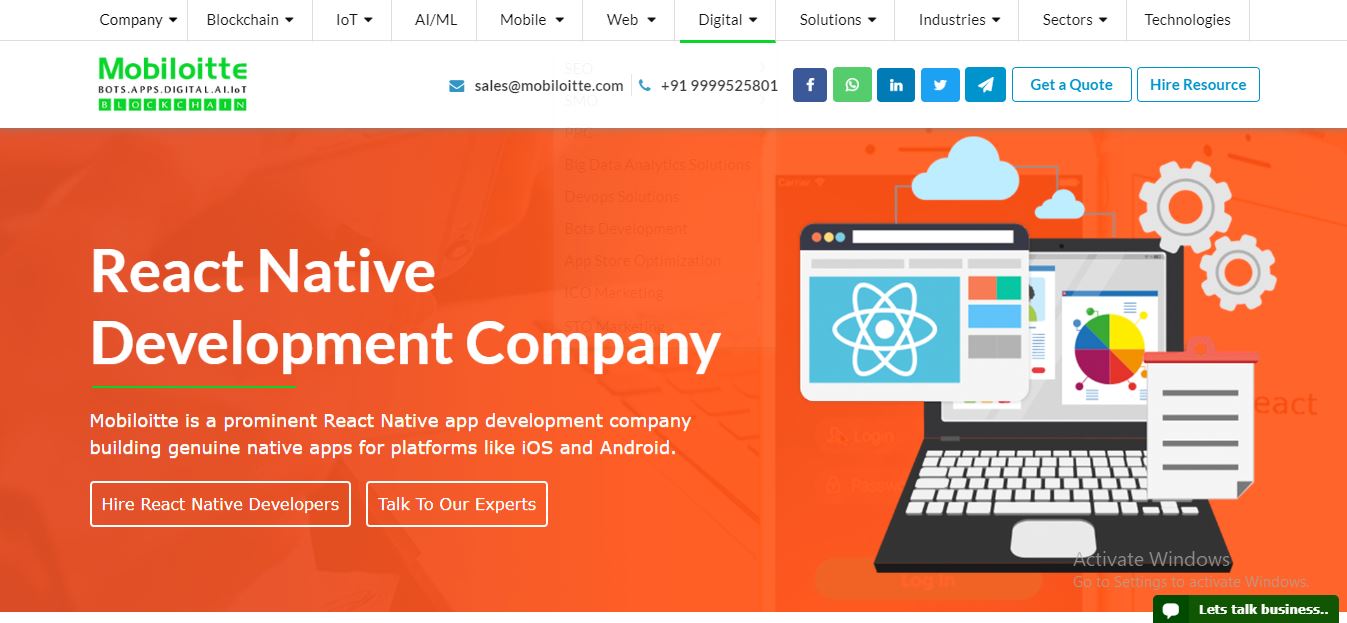 Year of the establishment- 2004
Company size- 201-500 employees
Mobiloitte is a well-known IT firm based in Singapore with the global presence & offices located in India, United Kingdom, Norway, USA, & more. They are involved in full-scale mobile app development with years of expertise in Blockchain, AI/ML, IoT, iOS, Android, ionic, cross-platform, LAMP, Mean Stack, Ruby on Rails, & various trending technologies.  Being a globally recognized software development company, Mobiloitte is trusted by leading brands like SanDisk, NHPC, GAIL, New Holland Agriculture, PFC, & more. With a pool of handpicked strategists, developers, designers, testers, & project managers, the company has been facilitating business-centric digital solutions to various industries. Since its inception, the firm has delivered more than 5000 projects with 100% client satisfaction & success.
9. INGIC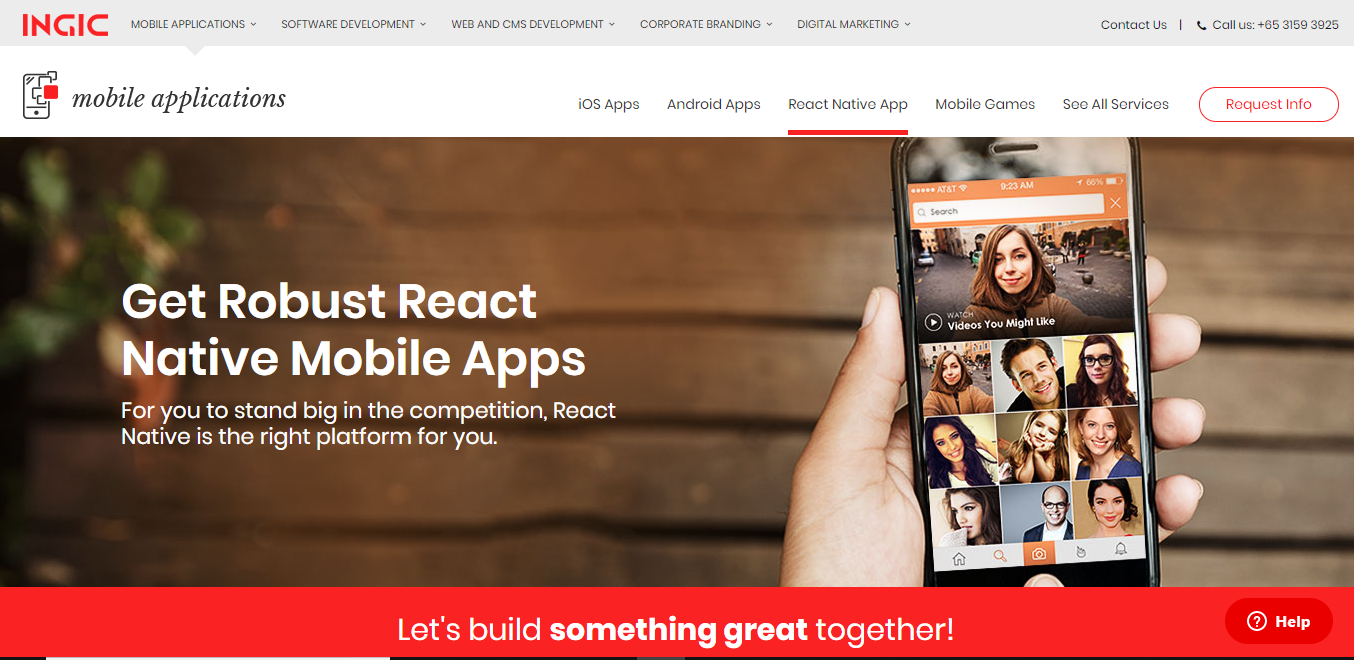 Year of the establishment- 2012
Company size- 51-200 employees
Apart from being a top-notch mobile app development company in Singapore, INGIC stands as an emerging tech agency with the worldwide clientele across 29+ nations. With a team of 200+ associates & partners, INGIC excels in the industry with the reliance of some business leaders including Renault, Citizen, LG, Dubai Airports, Cavalli Club, Dynamic, Education USA, & more. The company has bagged many prestigious awards for the successful delivery of more than 6500 projects for mobile app development, software development, web & CMS development, corporate branding, & digital marketing.
10. Monster Lab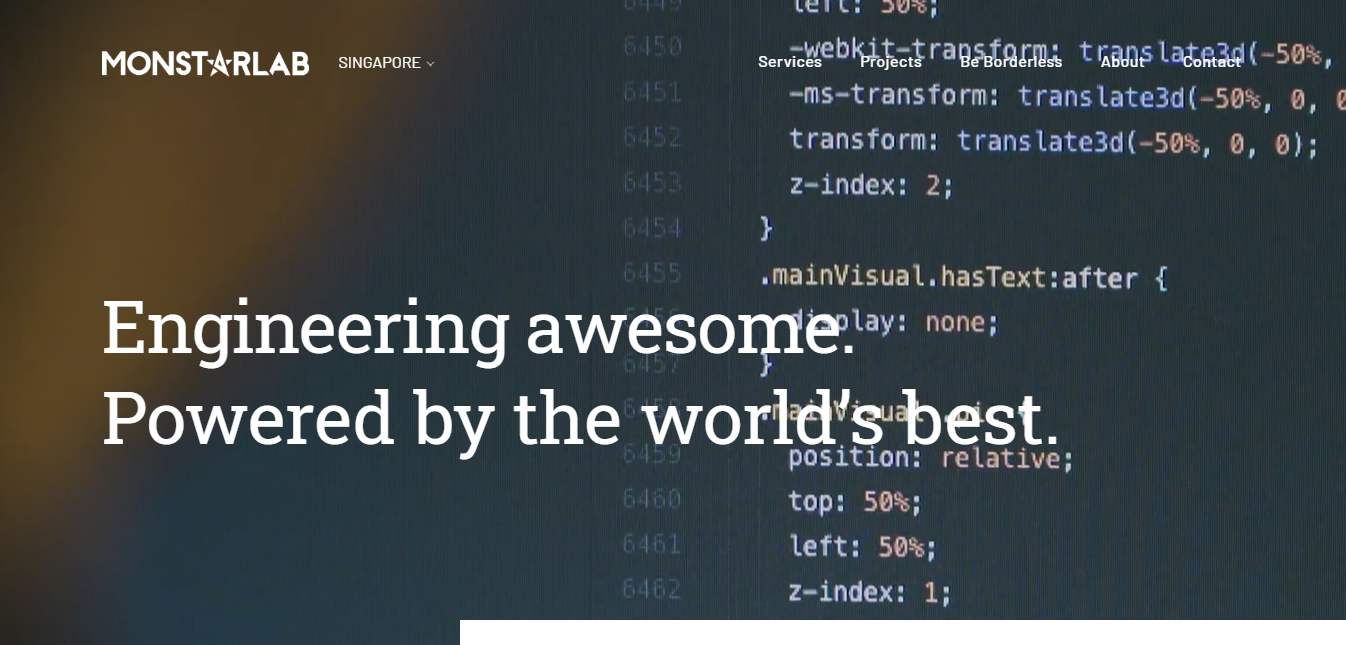 Year of the establishment- 2006
Company size- 500-999 employees
Last but not least, Monster Lab is ranked in the list of top 10 React native app development companies in Singapore. They facilitate top-class services for digital strategy & transformation, IT solution architecture, product management & QA, development, design & user experience, & more. They're involved in wearable app development, UI/UX designing, eCommerce development, web design, & web development.
Conclusion
The surging popularity of cross-platform apps is directly proportional to exceeding demand for React Native developers in the global mobile app development market. Since choosing the right service provider is a key aspect of project success, the majority of aspiring Appreneurs look for trusted partners to rely on. We can say that the above list of top 10 React Native development companies in Singapore will make it easier for you to pick the best agency that can meet your business expectations.