Australia is a home of tech lovers who're passionate to experiment with all the technological updates to stretch out the zone of tech innovation for diverse industries. The current scenario in the mobile app market reflects the growing popularity of cross-platform apps among users. The rising demand for Flutter app development companies in Australia upraises the curiosity about the potentials of this open-source framework for developing cross-platform apps.
With the population around the globe is getting tech-savvier with every passing day, Australians are showcasing their fondness for mobile technology with record-breaking mobile app usage with an average user engagement of over 100 minutes to 130 minutes & 350+ minutes every day. In the presence of numerous mobile app developers, more and more businesses are looking for the top 10 Flutter application development companies in Australia to maximize their revenues.
List of Top 10 Flutter Application Development Companies in Australia

Founded- 2015

Employees- 80+ Certified Flutter Developers
MobileCoderz Technologies is an emerging market leader in the mobile app development industry with marvelous brilliance in delivering quality-driven digital mobility solutions to the worldwide clientele. Founded in 2015, the company is backed by a group of 80+ tech enthusiasts with competitive adeptness in business consulting, UI/UX design, product strategy, mobile app, and web development.
Their specialization revolves around cross-platform app development for Android, iPhone, Wearable, iBeacon, IoT, & iPad. They behold expertise in building high-performing applications based on the latest tools & technologies like Angular.Js, Node.Js, Flutter, HTML5, React Native, & PWA. The company is also featuring on the Clutch, Upwork, GoodFirms, AppFutura, & various trusted listing platforms. They've been catering over 300+ happy clients across the globe & delivered 500+ projects till the date.
2. Wisdom IT Services

Founded: 2002
Employees: 500-999
Wisdom IT services is a renowned group of professionals focused on facilitating top-class services for Recruitment, Staffing, Human Resource Management, Product Development, & Information Technology services. The company began its operations in 2002 and delivered end-to-end solutions to varied businesses with explicit project needs. Their expertise in IT & Product management, banking & financial services, sales & account management, Analytics & data sciences, operations & logistics, & more.
3. Hyperlink InfoSystem

Founded: 2011
Employees: 50-249
Hyperlink InfoSystems is a top-notch Flutter app development company in Australia with supremacy in delivering the top-ranked mobile apps with a blend of the latest technologies & tools. Ranked among the world's leading mobile app development service providers by Clutch, the company is serving its global clientele with offices in New York, USA, California, Dubai, & India.
They hold specialization in mobile game development, web & CMS development, TV app development, blockchain technology, eCommerce, web designing, & more exclusive services. They've been serving clients from several industries including healthcare & fitness, travel & hospitality, food & restaurant, retail & eCommerce, gaming, real estate, social networking, & more.
4. CodeFish Studio

Founded: 2011
Employees: 2-9 Flutter app developers
CodeFish Studio is listed amongst the top 10 Flutter app development companies in Australia and reputed in the ever-growing mobile app industry. The company intends to profit their clientele with innovative mobility solutions powered by performance-driven development & designing approach for app creation. They're involved in mobile & web app development, UI/UX design, website development, brand identity, & hardware customization.
5. BrainMobi 

Founded: 2016
Employees: 60+
Headquartered in Noida, BrainMobi is a reliable mobile consulting firm specialized in mobile app designing & development. With a team of young & talented minds under a single roof, the company provides user-centric mobile app solutions that are inspired by the latest technologies & tools.
They've delivered top-rated Flutter app development services & app solutions to startups, small & large-scale entrepreneurs, & reputed organizations with leading brands.
Their service areas involve iPhone app development, Wearable app development, Beacon app development, UI/UX designing, mobile consulting, Internet of Things, Augment Reality, and Testing & Quality Assurance.
6. Autech

Founded: 1993
Employees: NA
Autech is an emerging market leader in the global mobile app development market with a market reach across 21 countries. Their specialization revolves around app development, software development, website development, graphic design, & motion services. They work on iOS, Android, Content Management Systems, web development, visualization software, branding, advertising, & more.
7. Savvycom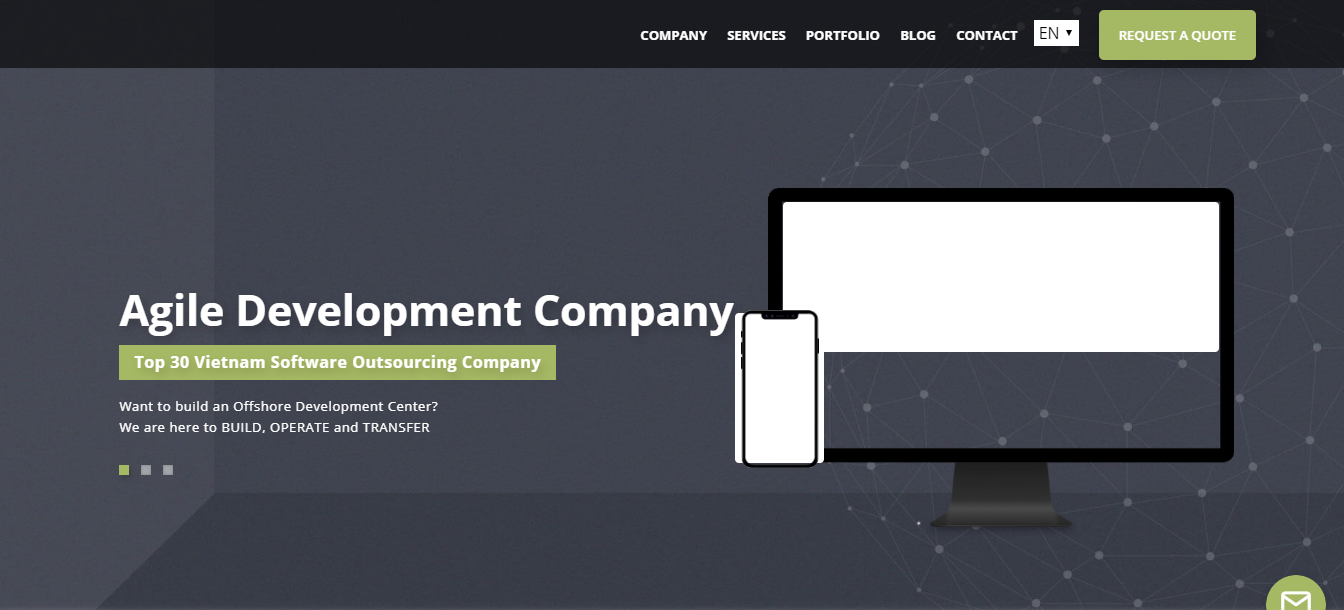 Founded: 2009
Employees: 50-249
Savvycom ranks among the top 30 Vietnam software outsourcing companies & holds recognition as a leading Flutter app development company in Australia with a name featuring on Clutch, Forbes, The Business Journals, The Asian Entrepreneur, TechinAsia, & various prominent names. With more than 10 years of corporate presence, their small group of tech-innovators has grown to a team of 100+ passionate engineers who love developing apps for their clients.
8. Digital Engine

Founded: 2001
Employees: 2-9 Flutter Developers
Started with the name of A to Z marketing in 2001, this company has established itself in the competitive IT industry with specialization in web designing, mobile & web app development, & software development, and digital marketing. With years of experience in building cross-platform apps using Flutter and other trending technologies. Their market reach is scattered across Adelaide, Brisbane, Sydney, Perth, Darwin, & Melbourne in Australia.
9. WorkingMouse

Founded: 2014
Employees: 10-49 Flutter Developers
WorkingMouse is an award-winning Flutter app development company in Australia with an ideology to achieve the extraordinary with digital innovation. Since its inception in 2014, the company has delivered more than 30 projects with the utmost level of expertise in creating stellar mobile & web apps, SaaS-based on licensing & delivery model, and legacy migration.
10. Gridstone

Founded: 2008
Employees: 10-49 Flutter Developers
Gridstone holds the potential to provide top-quality mobile app development services to empower startups, growing SMEs, & renowned firms. The company serves quality-driven mobile app solutions for iOS, Android, & Window devices with proven experience in HTML5 and Kony. Their industry reach is scattered across policing, emergency, & transport businesses.
Now here comes the end of our list of top 10 Flutter application development companies in Australia. All the above-mentioned agencies are reliable and reputed in terms of quality, client satisfaction, pricing scale, & expertise in serving worldwide clients from various industries. Since Flutter is the fastest-emerging technology for cross-platform app development, you must go for Flutter app development to step ahead with your next project!