NFT game development is becoming a hot topic of discussion in the gaming world. Why? 
Legacy, a rising blockchain and NFT based game sold its in-game NFTs for $53m (£40m) before its initial release. In this gaming platform, players can earn real money through purchasing virtual lands in the game using Legacy Coin, and trading them as well. And amazingly,  a plot of digital land in this game has been sold for £670,000.
Sandbox, the famous metaverse game, where players can create unique items like artworks and sell them to earn the SAND currency and then convert it into real dollars.

Welcome to the new gaming world.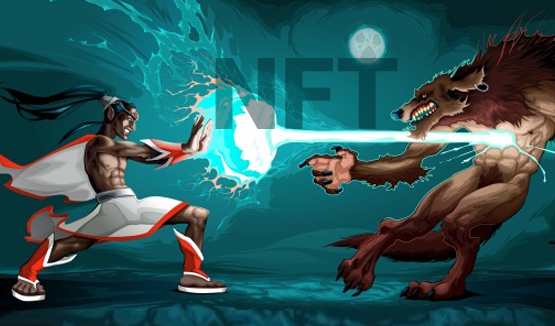 NFT game is among the biggest gaming trends in the current market. Blockchain technology is empowering tech companies and developers to create NFT games with next-gen features that work as a play-to-earn gaming platform and generate huge revenue. 
Non-fungible tokens (NFTs) are digital assets like music, videos, audio, images which are encrypted by blockchain technology. These NFT games are providing great opportunities for businesses and gaming innovators who want to establish their venture in the gaming industry and make huge money. Therefore, the popularity of NFT games is growing and gaining more momentum. If you are interested in developing an NFT game, you should know the future of NFTs to understand how you can make the best out of your investment in NFT game development.
So let's dive into the game. 
What is NFT?
Non-Fungible Tokens (NFT) are basically digital assets or uniquely encrypted code which are exchanged over blockchain platforms such as OpenSea, Axie marketplace, Ethereum. 
NFTs could be any form of digital assets like creative artwork, virtual lands in metaverse, images, videos, Tweets, and more. 
What is NFT Game?
NFT games are play-to-earn-based video games that are developed using blockchain technology. These games contain NFTs in the form of in-game assets that allows players to buy, sell, and trade for other assets. Some famous NFT games are: 
Axie Infinity

Gods Unchained

Sandbox 

Splinterlands

Alien Worlds

Star Atlas

Battle Racers

Illuvium

Dogami

Spider Tanks
How NFT Game is Different Than Traditional Gaming?
The gaming industry has always been the most promising sector. And with the emergence of blockchain technology, a new gaming trend has started in the form of NFT games. These games have merged the traditional gaming designs with modern gaming concepts. In traditional games, players used to only have the option to utilize the pre-defined features and graphics. But, NFT games give more freedom and features. Gamers can customize the graphics of the game, claim ownership of in-game assets, create new characters, buy and sell digital assets, and do many different things.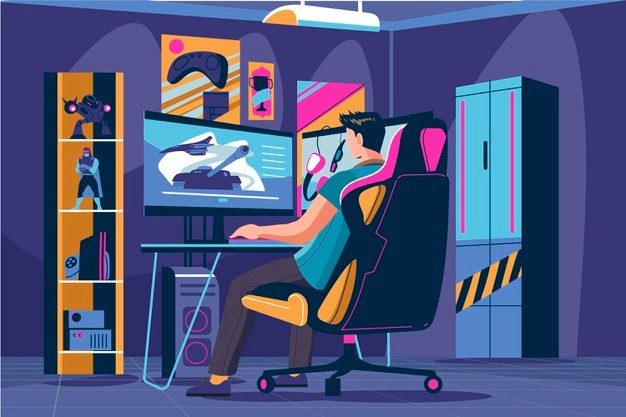 Why Businesses are Investing in NFT Game Development?
NFT games allow gamers to play and earn both simultaneously. It gives more scope for creativity and innovation in gaming concepts. Therefore, people are showing great interest in these games, and eventually, the demand for NFT game development is increasing in the market. These games are based on the play-to-earn model that gives opportunities to players to earn while game.  
Axie Infinity, Splinterlands, Sandbox are famous NFT games that have their own virtual currency and a range of digital assets. And the owners of the NFT games are making huge revenues through this gaming model. That is why businesses are now looking for NFT game development services to build NFT games as a play-to-earn model for gamers.  

Future of the NFT Games
NFT games are transforming the current gaming world. These games give more scope and flexibility than traditional video and mobile games. Entrepreneurs are developing NFT gaming platforms with various creative features. Being a professional NFT gaming platform development company in the industry, MobileCoderz knows the future of NFT games will have interesting advancements and new trends that people never expected before in the form of the following things. 
# Rise in the Play-to-Earn Model-Based Games
The main reason why gamers are showing high enthusiasm in NFT games is that these games allow them to earn real money. Today, when the market of NFT and cryptocurrency is expanding, having valuable NFTs makes a gamer a digitally rich person and adds more value to their gaming experience. So considering this factor, we may see businesses will look for an NFT game development company that can help them build a successful play-to-earn model-based NFT gaming platform like Axie Infinity, Sandbox, etc. 
# Gamers Will Have More Control
In traditional video games, players don't have complete control over the gaming features and the environment. But in NFT games, players can easily customize the gaming environment, create their virtual avatars and new characters, and build new experiences in the gaming platform. For example, in the Sandbox game, you can buy a virtual plot and customize the space with different graphics and then sell it to other players. 
# Enhanced Interoperability
NFT is held on blockchain that gives the existing system high security and interoperability features. Users can exchange their NFT assets across the platform for other forms of assets. This trend will enable NFT collectors to trade with multiple types of cryptocurrency which are high in demand and usable for other in-game product purchases. So players will have full ownership over their assets. 
# Need for Professional NFT Game Development Companies
NFT games require complex software engineering and programming. It is the merger of blockchain and NFT. As a result, its development cost is also higher than conventional video game development costs. Hence, gaming investors who want to develop NFT game that runs successfully in the market will need more NFT game development companies. Sandbox, Axie Infinity are been built with advanced frameworks. And gamers who always look for more creativity and innovation in the game, gaming platform owners will have to provide updated features that meet players' expectations as per future trends. And to make it happen, of source, they will look for companies and developers who can build modern features for their exiting NFT games. 
# NFT Games Will Merge Virtual and Real Worlds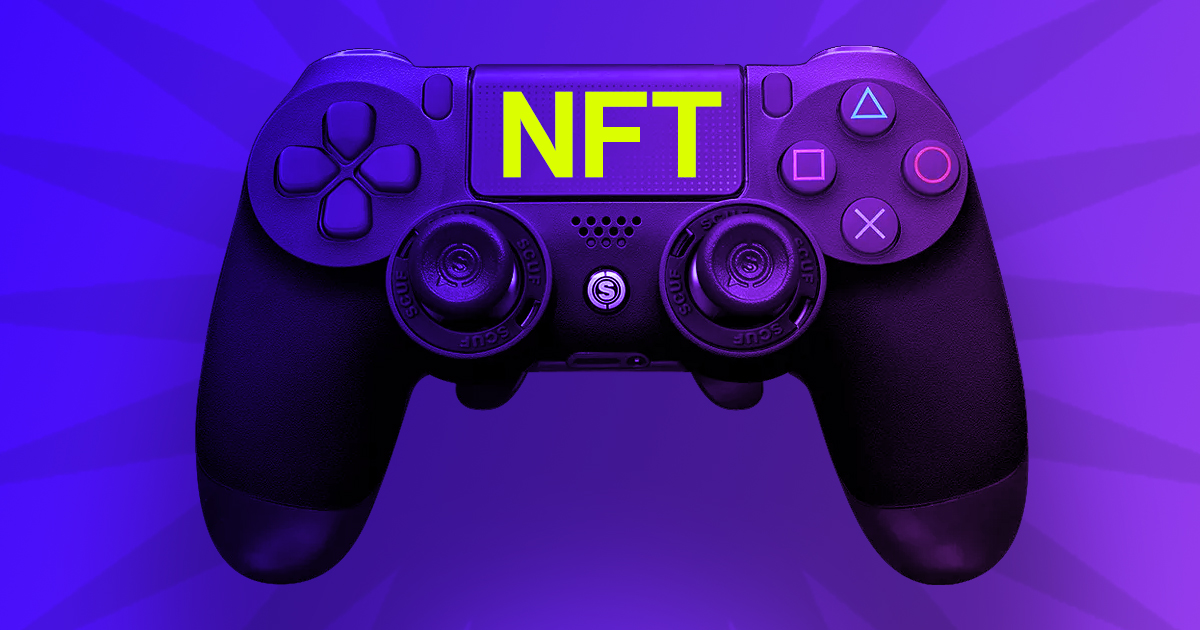 One of the unique features of an NFT game is it mixes virtual and real-world concepts. In conventional games where the gaming concept mostly revolves around shooting and executing different actions. NFT games give experience of real-life world in the virtual from with the same things to do. 
Players can meet with each other, organize a virtual event at a digital place like a music concert, and trade in other NFTs. Especially in the metaverse, which is fully based on giving real-world experience, players will have countless options for things to do virtually. 
# Decentralization of Games Will Be a Trend
The combination of blockchain technology and NFT provides a decentralized gaming environment that eventually shifts the control of the game into the hands of the gamers. It means players will have more control over the features of the game to make any changes. Decentralized makes the system more flexible with better security. Therefore, gaming entrepreneurs will invest more in developing decentralized games that allow players to do different things, earn and trade NFT securely. 
Conclusion: This is the Right Time to Invest
NFT games are the future of the gaming industry. They are more powerful and engaging than traditional video games. Today, when players are looking for games that provide them a platform for playing and earning at the same time, creating an NFT game can prove to be a better source of earning for gamers and a new gaming business model in the future. And we have already given you some successful examples.
If you have a unique gaming concept, this is the right time to launch it so that you can establish your own space when the competition is low. And MobileCoderz can help you with this. We are the top NFT gaming development company which have highly-experienced blockchain developers, software engineers, and programmers who can turn your complex gaming concept into a fully-functional NFT gaming platform. 
Just Schedule a Free Consultation and Discuss Your NFT Game Development Concept