Keep your finger on the pulse of the latest tech news as Apple unveils the prices of its brand new iPhone 11, iPhone 11 Pro, & iPhone 11 Pro Max. Hold on, just sit down & catch your breath as the world also welcomed the latest versions of Apple Watch Series 5 & iPad 7th generation along with Apple Arcade gaming service and Apple TV+ service at confirmed rates of 99INR in India with a free trial period of 7 days.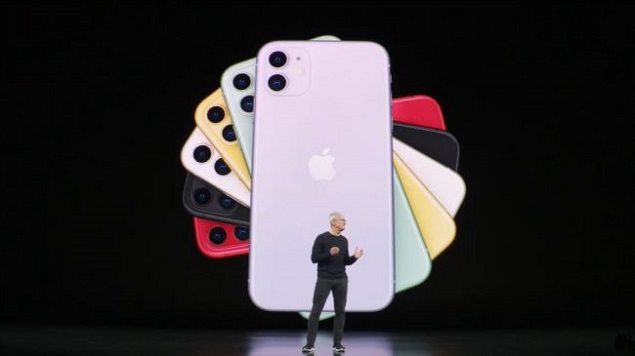 Grab some quick highlights of the show
Apple officially announces iPhone 11 priced at £749, 11 Pro at £1,049, and 11 Pro Max at £1,149 respectively. The pricing plan of iPhone 11 for India is revealed at starting value of Rs 64,900 for a basic version, Rs 99,900 for Pro version, and Rs 1,09,900 for Max Pro version.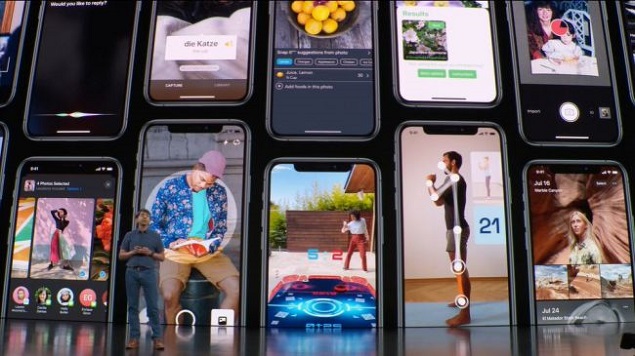 Apple introduced new seventh-generation iPad priced at Rs29,990 in India featuring 10.2-inch wide XDR retina display with a full-sized smart keyboard.
The price rate for New Apple TV+ & Apple Arcade is confirmed at  £4.99 hitting at a competitive edge with its rival Netflix. Apple TV+ services will commence soon in India from 1 November with pricing at just Rs99. The service for Apple TV+ can be availed via Apple TV along with the seven-day trial period and automatic renewal of the aforesaid subscription.
The newly launched Apple Watch Series 5 is priced at Rs 49, 900 with Titanium edition with functionalities powered with some life-saving capabilities. The shipping of all the new iPhones will begin on 20 September.
Apple's iPhone XR is declared as the most popular smartphone with a 99% customer satisfaction rate.
The moment Apple staged an event, tech lovers can't stop summoning up the new features of iPhone 11, iPhone 11 Pro, iPhone 11 Pro Max, & Apple Watch 5 series. Moreover, don't forget to sneak over the seventh-generation iPad as well. No more wait, just read on the blog to know more:
All about Apple iPhone 11 series launch
iPhone 11 comes with a new feature called QuickTake. It features a 12MP front camera with a wide sensor to capture pixel-perfect selfies. The triple camera setup of its pro version combines 12MP + 12MP + 12MP cameras with the telephoto sensor, ultrawide angle, & 120-degrees of view respectively.  Deep fusion camera mode to click crystal clear pictures with high detailing.  Both pro and max pro versions run on A13 Bionic chipset with a bunch of improvements around AI and ML tasks with the fastest ever CPU & GPU systems.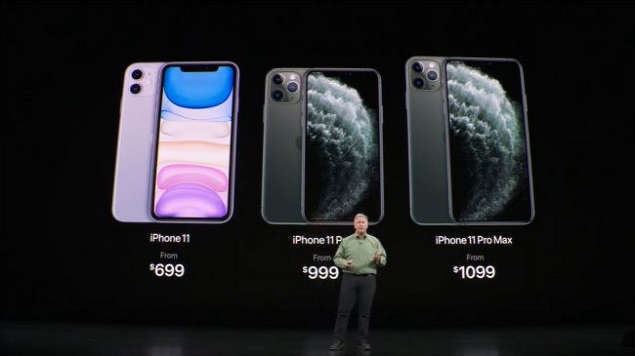 You can create 4K 60fps videos & slow-motion videos with the front camera. iPhone 11 series is a talk of the show as its basic version has 1 hour more battery life than iPhone XR while iPhone pro has 4 more hours of the extended battery. With wireless charging support, faster face ID, dust & waterproofing, night mode with 5.8-inch & 6.5-inch super Retina HDR display with haptic touch, and varied colour options. iPhone 11 series uses the same $0.56 SIM card.
Apple Watch Series 5: Keynotes of The Launch shared by Tim Cook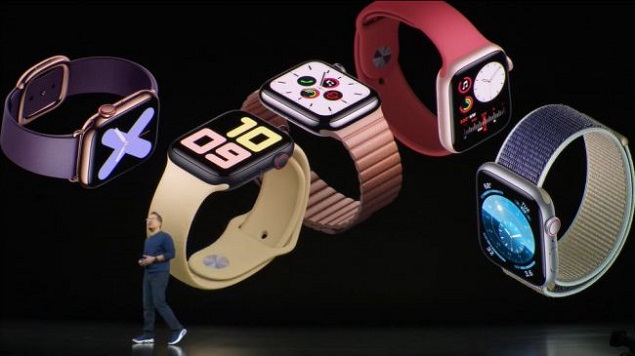 Apple Watch Series 5 is here with a range of interesting features to explore and here are they:
Always-On Retina display with built-in compass for an extended battery life of 18 hours.
Improved safety features to allow emergency SOS for an LTE variant to make SOS calling or international emergency calling in 100 countries in a row.
The Apple Watch Series 5 is launched in three basic variants; titanium model, ceramic model, & Hermes model. Its titanium model features a sturdy body made up of pure aluminium and stainless steel. The cases are manufactured using 100 per cent recycled aluminium.
The cellular version price is confirmed at $499 as shipping starts on 20 September at Apple stores. Both Titanium and Ceramic White editions are available.
Apart from the above details, you must get introduced to the seventh generation iPad with 10.2 wide Retina display and power-packed A10 fusion processor. It is manufactured using 100% recycled aluminium. Apart from this, the device works on iOS with superfast performance to allow multi-tasking b/w the apps.
Apple Arcade and Apple TV+ grab the attention as the starting prices for their monthly subscriptions are finalized at $5 for users across 100 countries. The subscription for both will also offer a seven-day trial period.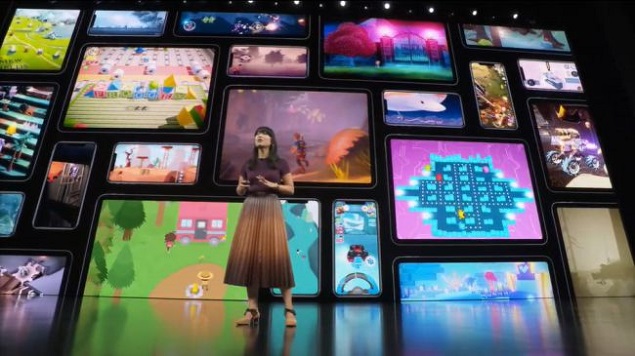 On the other hand, Apple Arcade will be available from September 19 and users from 150 nations can have access to 100 games featured in it. Currently, Konami's latest game called Frogger and Toy Fun are introduced for Apple Arcade!
Ending Notes
One important pointer of the event updates trade-in program that lets users return their old iPhone & get a new one at the discounted rate. The last-minute leaks often ruin Apple's strategy to keep something special until the last as most of the features & upcoming updates are already revealed in the tech world. However, today's update succeeded to woo us with exciting releases.