Blockchain technology is rapidly gaining momentum in the digital domain, so more companies are now realizing its potential. Today, companies are upgrading their technology stacks and integrating Blockchain into their systems. So, they want to find the best Blockchain developers in India or Blockchain development company for their business requirements. If you are a company that develops Blockchain technology and needs Blockchain developers, there are many things to consider. So, where to start? We will review the entire process and strategies to help you pick the Blockchain development services for your project.
Blockchain Developers: Roles and Responsibilities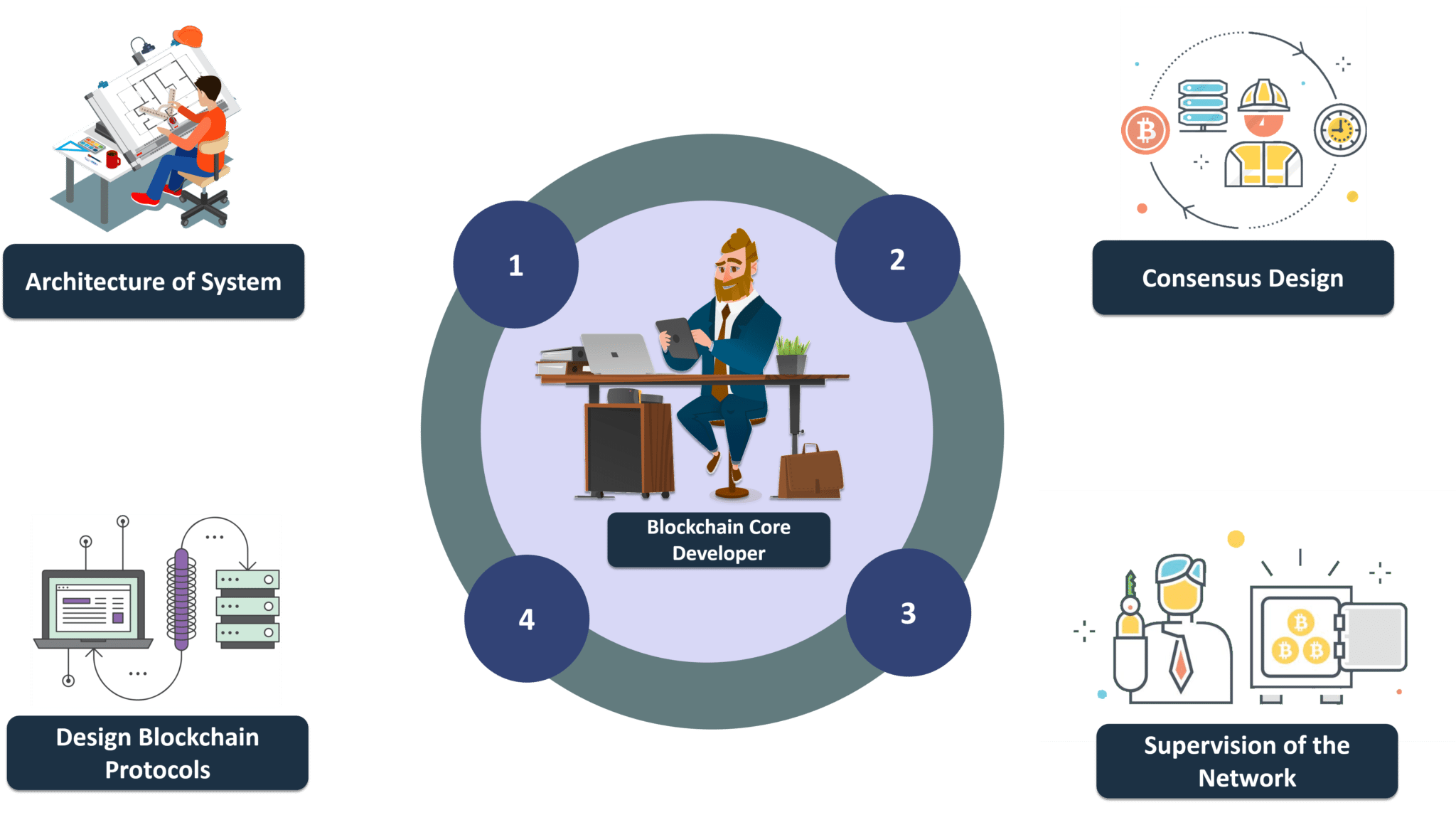 Their primary responsibility is to develop, maintain and optimize Blockchain protocols. Hence developers must have a solid foundation in computer networking, algorithms, and cryptography.

An overview of a Blockchain app developer's responsibilities is:
Get together with leaders of companies to discuss their requirements for Blockchain technology.

Use Blockchain technology to build an app or system.

Developed, tested, and well researched.

Secure digital transactions with the most up-to-date cryptology techniques.

Document the development processes.

Blockchain developers

should be educated about the Blockchain features that allow for secure digital payment.

Continuously troubleshoot and test Blockchain-driven projects.
The needs of your company will dictate the responsibilities and roles. These roles will vary depending on whether the developer is a core Blockchain developer or a developer of Blockchain software.
Why Get A Blockchain Developer? What's The Exact Need?
Before you start looking for Blockchain developers, you need to know the benefits that a Blockchain engineer brings to modern organizations. A developer plays a crucial role in developing and implementing this technology. They are responsible for developing and managing decentralized applications (DApps) along with creating new Blockchain platforms. They should have a solid understanding of cryptography and computer science.
Here are some perks of hiring an experienced Blockchain developer.
Reduced Fraud Activities

: Blockchain is an immutable distributed database that can be used to reduce fraud within an organization.

Enhanced Data Security

: Blockchain encrypts data with cryptography, which gives it high security. Hackers can't penetrate the system or gain sensitive information.

Simplified Business Processes

: Applying

Blockchain development services

can simplify business processes, and enhance efficiency.

Reduces Costs

: Companies can save a lot of money by eliminating the need to use third-party intermediaries.
How Can You Hire The Best Blockchain Developers For Your Company?
1. Developers Must Have Basic Programming Knowledge
Be sure that your developers know Java, Node.JS,  JavaScript, Python, C and C++, and Solidity. You should then appoint someone who:
Knows the Object-Oriented Programming Structure (OOPS): This structure enables program updates to be made if necessary.

Knows the Syntax and Grammar of various Languages. 

Knows how to implement Multithreading in Apps.
2. Check The Previous Portfolio of Developers
Our personal experience says that the developers who have extensive knowledge must have their portfolios handy. To check the developer's Blockchain app development consulting services, ask him about his profile to see how active he has been in solving Blockchain problems. Understand that when a technology's new, developers must show enthusiasm for reading a lot. Also, ask them how they intend to accomplish your goals.
 3. Focus on Encryption and Security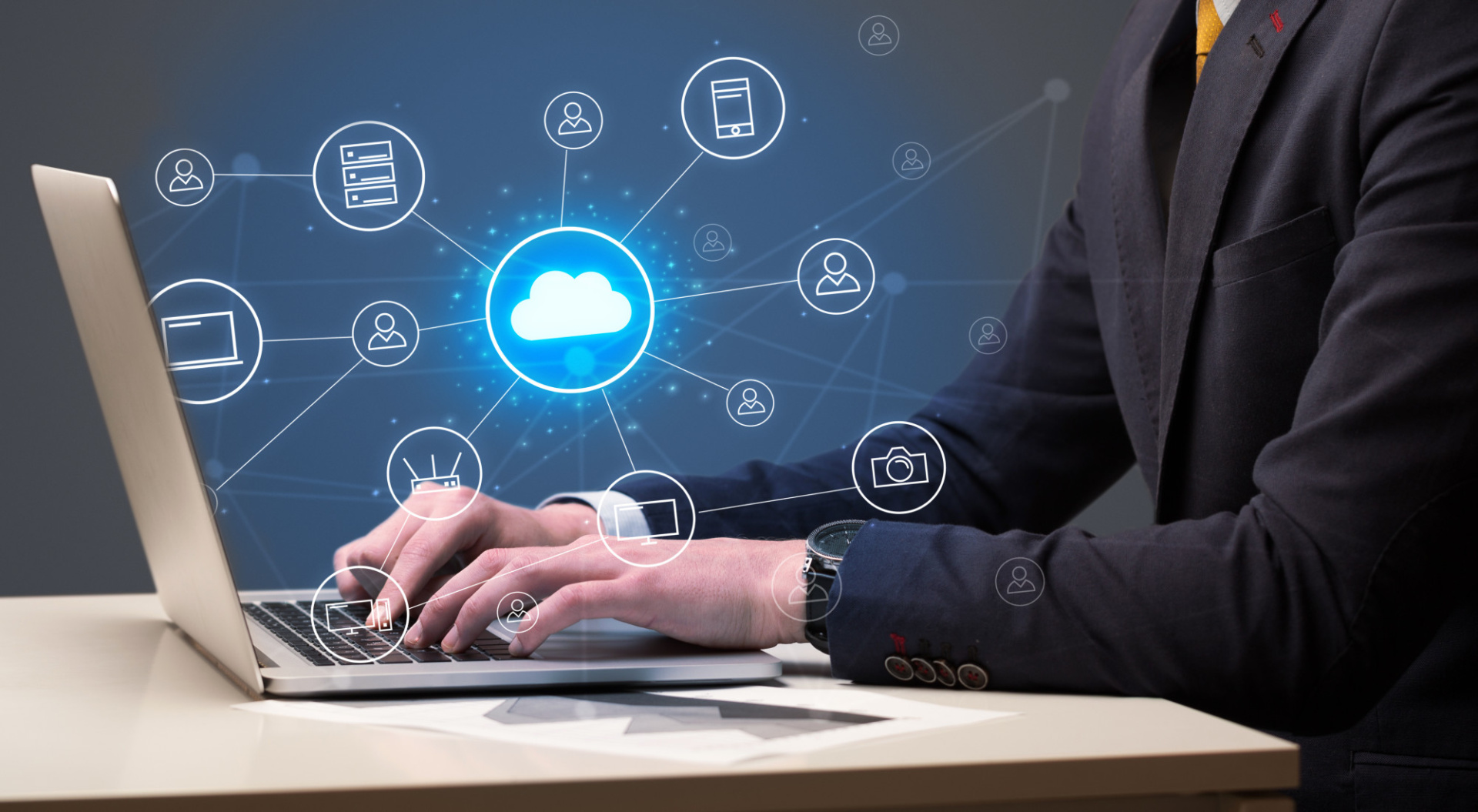 Make sure you hire Blockchain services from the developer who can provide encryption and security. This is because every loss can lead to data leakage. You should pay close attention to:
Knowledge of Secure Hash Algorithms. SHA is designed to protect against cyberattacks. The applicant should be able to tell the difference between SHA-1 & SHA-2, and then choose the right feature for the application.

Developers must understand public-private key concepts and techniques for encryption and decryption.
4. Hire Developers from Communities
You can also find Blockchain developers through online communities like Reddit, BitcoinTalk, and StackExchange. This will allow you to get in touch directly with developers seeking new opportunities. Some communities to find excellent developers are:
 # BitcoinTalk
BitcoinTalk is an online forum that will help you hire Blockchain services from a reputed developer. This site has a directory of developers and a forum for you to ask questions regarding specific development issues.
# Subreddits
Subreddits like the r/cryptodevs provide a great way for developers to be found in the cryptocurrency industry. For example, the subreddit r/ethdev is home to 70k+ developers dedicated to Ethereum-related projects.
# StackExchange
StackExchange provides developers with a Q&A platform. It also contains a section on the Blockchain that can be useful to find developers acquainted with it.
5. Recruitment Strategy & Suggestions For Interview
Finding a Blockchain developer is easy with all of the information. It is good to know that there are excellent Blockchain app developers with different skills and are willing to take the industry forward. To engage them, you must go where they are. Focus on the developer's intelligence, versatility, and proficiency in programming languages. The following questions must be asked from the Blockchain developers in an interview.
What is blockchain?

What Blockchain types are you familiar with?

What is a Merkle tree exactly?

How does Blockchain work?

What is cryptography, and what is its primary goal?

How are blocks connected in the Blockchain?

What consensus algorithms are you acquainted with?
The ideal Blockchain developers must be knowledgeable about the latest trends in Blockchain, the relevant programming languages, and current tools. A minimum of two years of experience in the field with Rust Java, Ruby, Python, C++, and Solidity is required for the perfect candidate.
6. Post-development Support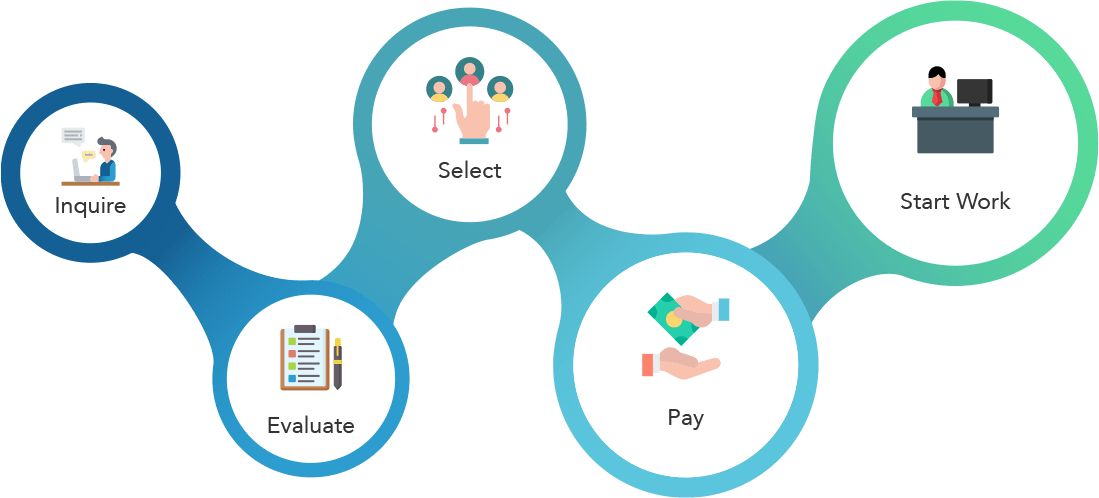 Whatever the service is, maintenance should always be included. The system built with Blockchain development services is generally self-sustaining but the apps and contracts don't. Based on your business requirements, you might need to hire a Blockchain developer to assist with maintenance. It is important to plan for maintenance in advance because it could happen at a later date and you would need to pay money for it.
A good Blockchain company will typically provide 3 months of maintenance for free, which can significantly lower the maintenance cost over the long term. You will also find lower maintenance costs when you hire a company. In-office developers will help to solve this problem. This would allow you to generate more profit over the long term.
7. Selecting a Blockchain Development Company
Google can be overwhelming when you start looking for blockchain developers companies. There are many options, and even paid advertisements that promise 'top-tier services at a reduced price'. But how do you determine if the company has the expertise required and can be trusted?  As per online reviews, MobileCoderz is a top Blockchain development company where you can find excellent developers. MobileCoderz has the right services for you, whether you need simple or complex Blockchain solutions.
It has skilled Blockchain app developers who have 6+ years of experience in delivering high-end solutions for clients all over the globe. The best Blockchain company has experts who can create apps such as ledger transactions, digital cash, Blockchain wallets, and whatnot.
Also, it provides innovative solutions for those who want to turn traditional business models into a highly safe platform. It has products for IoT, financial, and healthcare services. So, it's the right platform for anyone seeking the best Blockchain solutions.
Some Last Words
From many Blockchain developers available to hire, it becomes complex to get the best one. But everything comes down to what you exactly need. When you understand what precisely you require from the developers, it becomes effortless to pick the best one. This will save you time and help you get the most from your investment. The above-explained strategies will help you get more clarity about your project and allow you to make better decisions.