Today cash payments have become an old thing because the digital age is here. We have seen a huge transformation from old traditional purchasing methods to new digital payment methods. Nowadays, people prefer only cashless payments to make transactions safer, easier and faster. Hence, the payment methods have completely transformed into digital. Now people pay more through E-wallet apps like MobiKwik, Paytm, Phone Pe which are generating billions of revenues. And this is why the demand for eWallet App development is just increasing among new starts as well as leading enterprises. In this article, we'll discuss the costs of E-wallet app development which depend on various factors like features, platform (iOS, Android or both) location, design, and more.
What is an E-wallet?
The phrase "E-wallet" means a digital wallet that holds online funds. These wallets are used in an exact way like online banking and users just have to add money first to their wallets before spending them. Alternatively, they can connect their bank accounts directly to their wallets.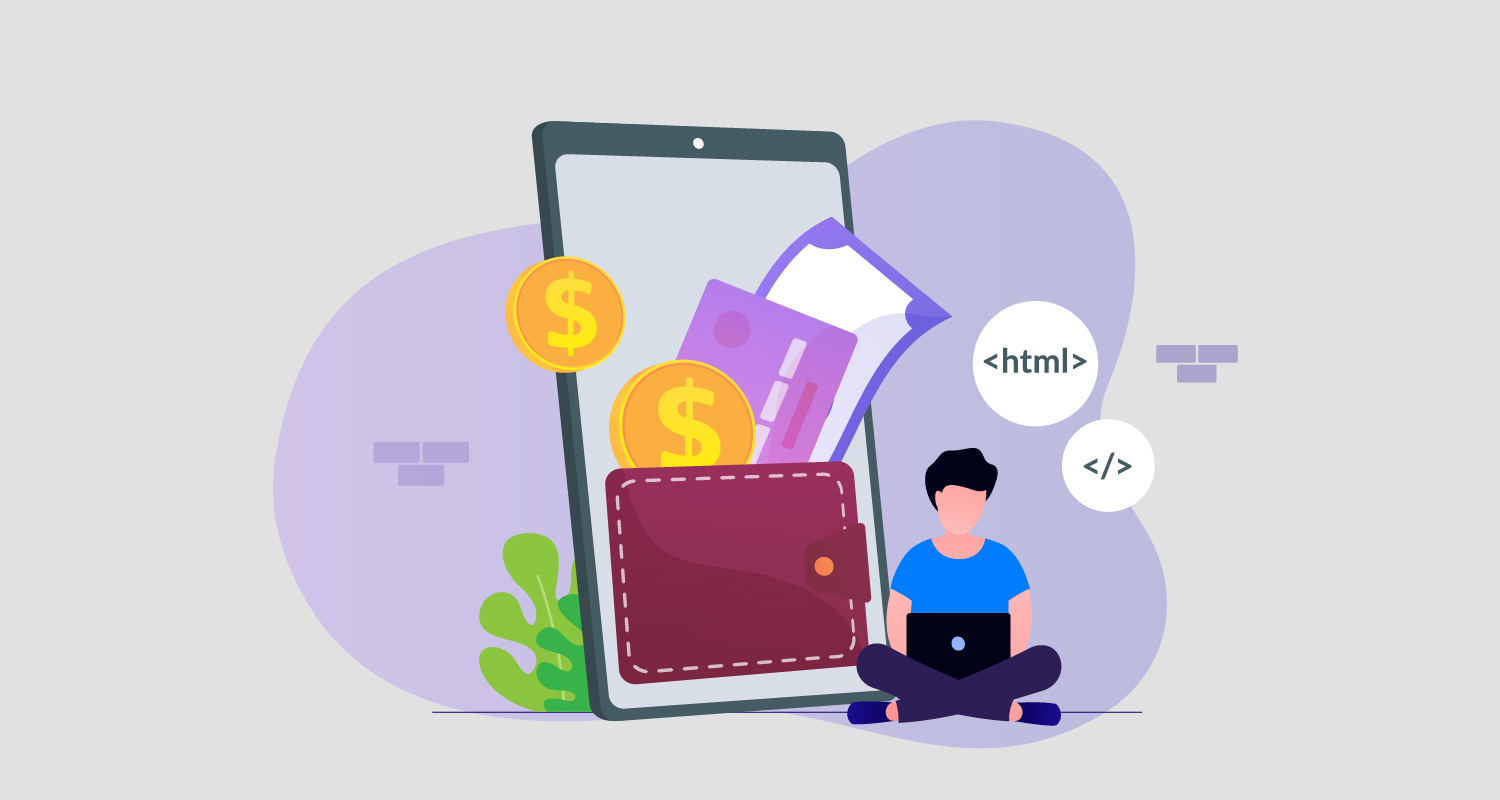 When you use digital wallets, payments can be directly made via QR code scanning or inputting the phone number of the payees. This big technology has reduced the transaction processing times to just a few seconds, which helps users to become more productive while utilizing the app. These wallets include our financial information but these payment gateways are extremely secure. The information you input is encrypted and cannot be read by anyone.
Benefits of using E-wallets: Why More Businesses Are Investing in E-wallets?
More and more companies are now creating their own wallets like Google Pay, Amazon Pay, Google Pay, Apple Pay, and more. And they get profits from each transaction that the user does from their E-wallets. In turn, every company offers customers various lucrative offers that they can use with their wallets. 
The advantages of using an E-wallet are:
The

E-wallet apps

developers offer their customers a variety of incentives including money back, complimentary meals, shopping vouchers, and other services. This means that users get rewarded for making a lot of transactions using their wallets.

The wallet can be used to pay more than for groceries. They are also used to pay electricity bills, mobile phone recharge, booking cabs, flights, gas and what not!  

After purchasing/downloading these wallets, the buyer will be automatically given a monthly transaction record to allow users to track the money they have spent.

Once the user's bank details have been uploaded to these

E-wallet apps

, users can pay conveniently and quickly. It's much easier than using debit or credit cards.  

E-wallets are considered secure payment gateways because the information entered is secured and the customer can use biometric passwords and locks to offer extra security.  
Crucial Features of eWallet Mobile App That Decide The Costings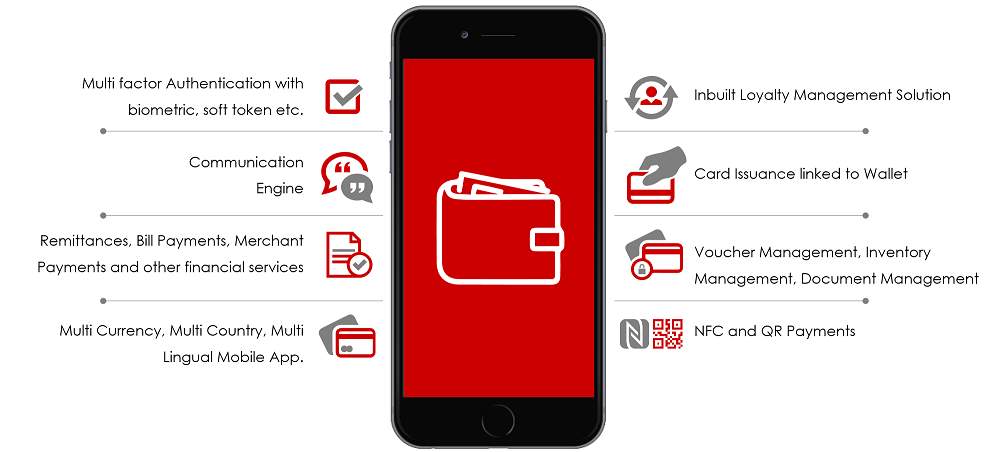 here are two distinct panels that create an eWallet App, it's the user and the admin panel. Each panel comes with its own set of beneficial features that improve the functionality of the app for both users and admins. To understand it better, we have categorized the crucial features of E-wallet apps into three categories:
User Preferences Features

Features for e Administrator Panel

Extra Features
Important Features of eWallet Mobile App from a User's Perspective
User Registration

Linking Banking Account

Adding the Fund into Account

Fund Transfer 

Receive Fund

The eWallet Passbook

Sending Money to Bank

Recharge or Bill Payment

Paying for Insurance

Train and Flight Reservations

Grocery Shopping 

Discount and Promotional Offers

Ratings and Reviews

Order History

Choosing the Language

24×7 Assistance

Refer a Friend

App Settings
Features for Admin Panel
The admin panel is also packed with essential features that allow the administrator to manage the functions of the app. Following are the admin panel's essential features:
Profile Management

Intuitive Dashboard

Detailed Analytics

Make Deals and Discounts.

Support

Verification and Authorization

Real-time Analytics

Add and Block Users
Advanced Features of E-Wallet App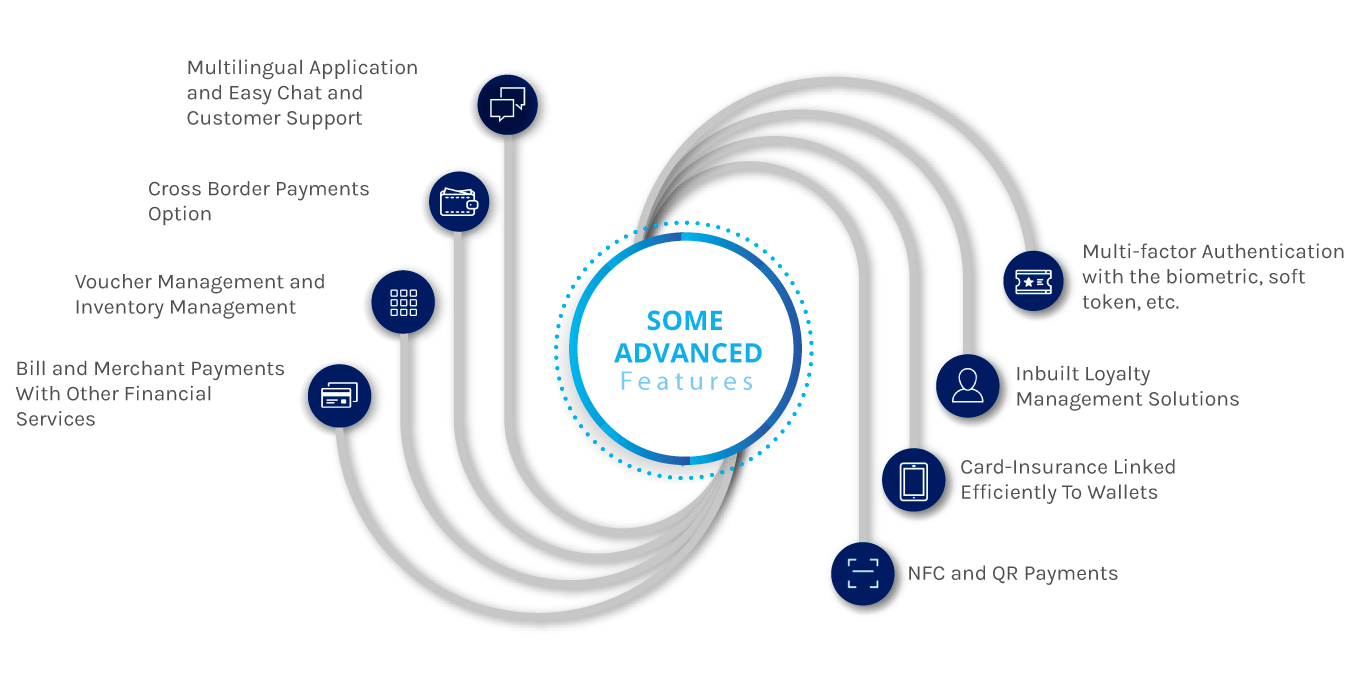 Besides these basic features, the E-wallet apps need some modern features that your mobile app developers must incorporate in your wallet.
Chatbot Integration

In-app Camera

One-Time Password

Push Notifications

Geo-location
Is E-Wallet Best For All Industries?
It is indeed suitable for all industries, however, there are certain industries dependent on E-wallets Apps. Let's check them.
Due to the rapid growth of technology and the rise in the number of smartphone owners, the eCommerce industry is growing at an incredible rate. Everything from the smallest groceries to costly household necessities, all items are offered on the internet, hence, there is a lot of competition. So, companies have to pay attention to making E-wallet payments more simplified, easy, and smooth.
Booking Taxis, Cabs, and Flights
Gone are those days, when people had to request taxis and buses to take them to their location or wait in long queues to book tickets. Now, people can book a ticket with a few clicks. Be it any kind of journey, whether, via sea, trains, air, or other means of transportation, people can book and pay from E-wallet apps.
Food is among the essential elements of a person's daily life. eWallet is making it easy to purchase food from your favorite restaurants to satisfy your cravings. Numerous food delivery apps such as Zomato, Swiggy, etc. have partnered with various payment platforms, which makes the payment process quicker and faster.
Basic Essentials like Medical Bills, Recharges, and Groceries
Be it recharging your TV or booking a gas cylinder, paying medical bills, or making payments for groceries, E-wallets handle everything. Today, every sector is linked to the E-wallet that making the method of payments easily accessible.

Factors Influencing The eWallet App Development Cost
The cost of Developing an eWallet App depends on many factors and each factor is explained below in detail. 
#1. What Features You Add 
Features that you choose decide how costly your app will be. If you're developing an app that is simple and has basic features, the cost of developing an eWallet app will be comparably less. But if you wish to add advanced features to your app, the price will definitely increase.
#2. Platform on which your E-wallet app will be Built
Before you develop an app, it is essential to confirm whether the app is designed for only one platform or for multiple platforms. The app development cost for the iOS app is considerably smaller than that of the Android. However, the E-wallet applications developed generally work on both platforms.
#3. E-wallet Developer's Region
The eWallet app development cost depends on the location from where you will be hiring a developer. In certain regions, the cost of developing the E-wallet application is expensive, however, in other areas, it's less expensive. According to some studies, the UK offers the most affordable mobile app developers.
#4. Technology your E-wallet App will Utilize
The eWallet app development cost will also depend on the tools you use to create an eWallet application. Each technology and platform comes with its own advantages and drawbacks. So, it is recommended to communicate with an eWallet development company to get the best mobile app development services.
#5. App Design
The focus here is on UX/UX elements that specify that the design must be easy to use as well as user-friendly. The UX/UX designer looks for engaging yet simple navigation and graphics to design the app.
#6. App Size
Your app size is the most crucial factor that influences the overall cost of developing the E-wallet application. If the app's size is smaller, and it has few screens then the overall cost will also be less. But if your app has more screens and additional features, then it will cost you more.
#7. Team Size
A full team with designers, developers, app testers developers, business analysts, quality analysts, team leader project managers, is necessary to develop an application. Each member uses their expertise in their respective areas and takes fees by the hour and days it takes to finish the job.

So, What's the Cost of Creating an E-wallet Mobile App?
The cost for creating the simplest E-wallet built on the Android platform ranges between $19,000 and $46,000. Adding additional features within the app could cost between $75,000 to $1,60,000. The app development cost on an "iOS" platform is between $25,000 and $55,000. And the advanced version can cost from $1,000,000 to $1,50,000.
Furthermore, the more customization you do in the app, the higher cost you will have to pay. Also, the simplicity and complexity of your app decide if your app will be costly or not.
Here in the below table, you can get the overall idea. 
| | | | | |
| --- | --- | --- | --- | --- |
|  Features for | Development Time (Hours | Rate per Hour Country wise (In India) | Final Development Cost (Approx) For Android | Final Development Cost (Approx) For iOS |
| User Panel | A | Ax25-80$ | $19,000- $46,000 | $25,000- $55,000 |
| Admin Panel | B | Bx25-80$ | $19,000- $46,000 | $25,000- $55,000 |
| Advanced Features | C | Cx25-80$ | $75,000- $1,60,000 | $1,000,000 to $1,50,000 |
(A, B, C: the number of developing hours required)
Some Last Words
If you are looking to create an E-wallet mobile app, make sure you choose the best mobile app development services only. Conduct thorough research on their profile, experience, knowledge, reviews, and price.
 Your dream project is super important for you, so you always need the best. Hence go for the best company like MobileCoderz. WIth 100+ skilled app developers, you get only the best services. 
Have An E-Wallet App Ideas. Book A Free Consultation Today!