In the year 2021, New machine learning apps idea and demands are expanding. These demands have boosted the evolution of new or updated tools and technologies. There are numerous businesses that are concentrating more to build light weights applications. 
According to the most recent stats, there are almost 2.8 million apps on the Google play store and 2.2 million on the Apple store, it has been noted that the trend of ordinary and traditional apps has faded with the evolution of new technologies.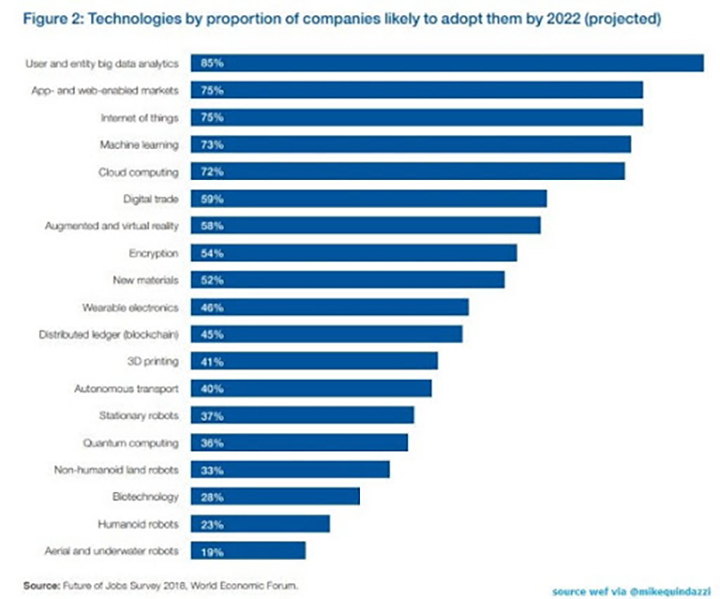 Source: World Economic Forum

Machine Learning (ML) and Artificial Intelligence (AI) have opened new opportunities and doors for the business world. These technologies will benefit you and your business in the best way (if adopted correctly). It will effectively handle all your operations and help you ultimately in making the money. 
According to an article published in Financial Times, Iberdrola,  a global energy company based in Spain with its operations on Electric utility (energy) have accomplished efficiency gains. This benefited both the environment and their business. They employed Artificial Intelligence for the maintenance of their assets and improvise operations using data analytics. This Basque electric utility multinational company developed systems with machine learning apps to coordinate the planning as well as delivery of the optimized distribution, monitor the usage of electricity, and delivery of maintenance. 
MobileCoderz is among India's one of the top companies for providing the best Android App Development Services in India & USA. Since the establishment of MobileCoderz, it has helped a lot of startups as well as big enterprises by giving the high-quality IT talent to achieve their business goals.
Some stats and facts based on machine learning apps
According to a post published on

LinkedIn

, 75% of Netflix users opt for films or shows recommended to them by the algorithm of Machine Learning. 

As per reports shared by

Markets and Markets

,

the market of Machine Learning globally was valued at $1.58B in the year 2017 and by the year 2024, it is estimated to rise by $20.83B.

Pursuant to reports shared by

Market Research Future

, the market is projected to expand at a CAGR of 42.8% from the year 2018 to 2024. 

ML improvised the quality of the product up to 35%  in the industries related to manufacturing, as per

Deloitte

.

Machine Learning has the possibility to minimize the shortage of chronic labor in manufacturing while at the same time opting for alternatives to retain the employees, as shared by

Forbes

.

 
Everest Group

shares that machine learning apps and Artificial Intelligence apps will steer the digital revolution.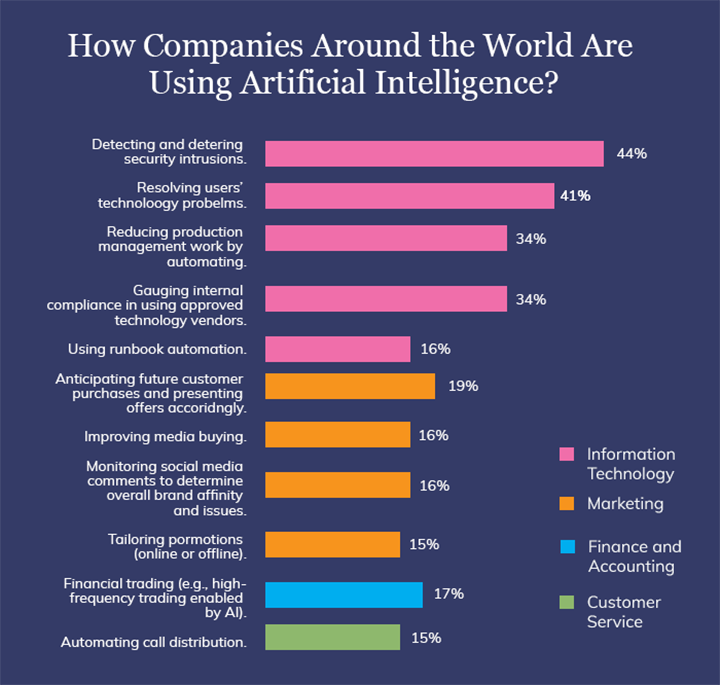 Source: Google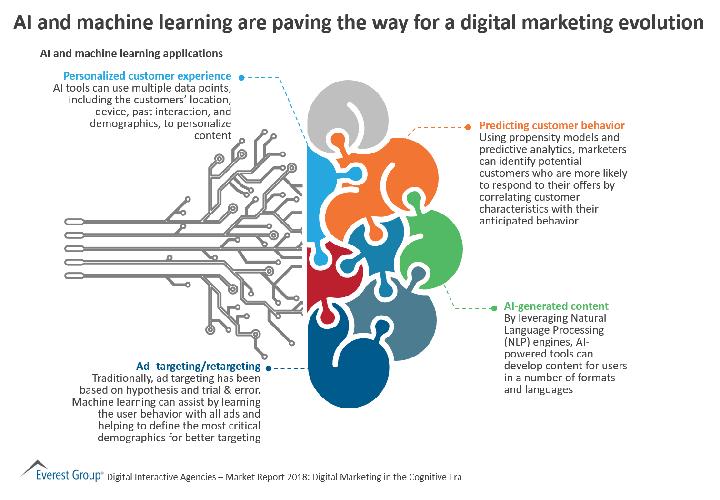 source: Everest group
The expanding accessibility stand and gigantic capacity are of no use if you do not come up with some exciting plans for your mobile app. It is believed that the software of Artificial Intelligence will grow by 154% year-after-year at a conjecture of $22.6 Billion.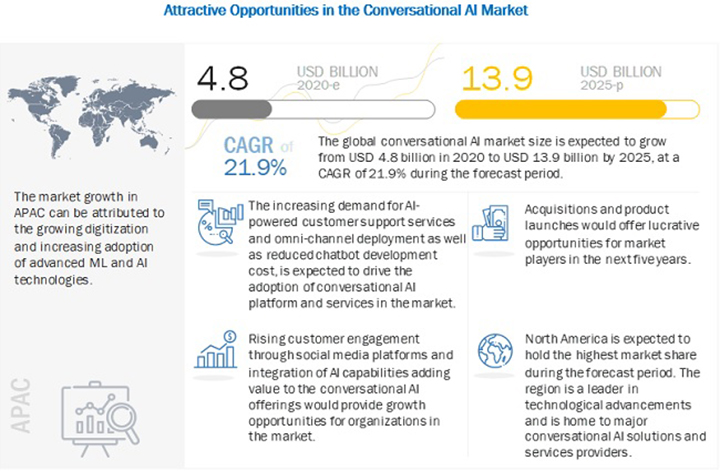 Source: Markets and Markets
Focusing on this, we have listed some phenomenal Artificial Intelligence/ machine learning apps of 2021 that will do an excellent job in 2021
Machine Learning App Ideas for  2021
ML-Powered AI-Based Apps for Healthcare Equipment & Tools
It is believed by the end of this year, ML-powered Artificial Intelligence will play a major role in the industry of healthcare. AI/ ML apps can help you to analyze the data of the patients and also improve the results. As a result, you can use this app as a decision-maker enhancement tool to improve the stability of work, security, predictability, quality, and reliability.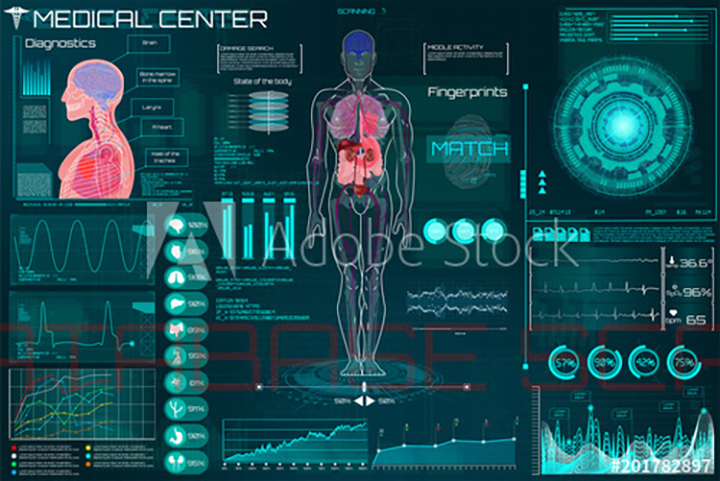 Source: aisoma.de
According to Global Insights Market, the size of the Healthcare market will surpass USD 21 billion by the year 2026.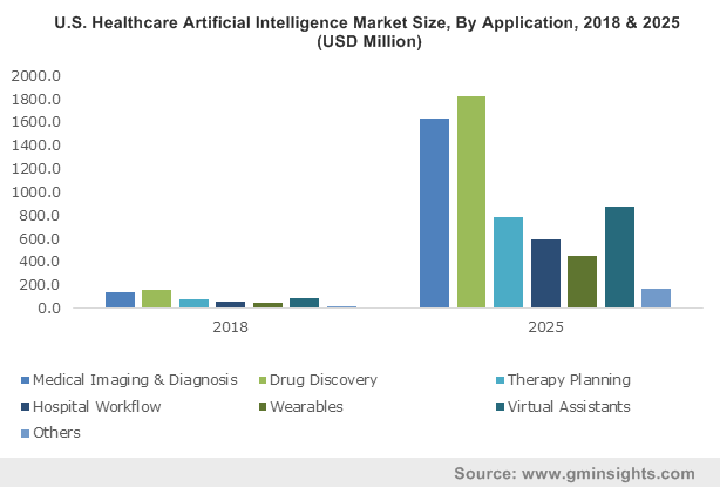 source: GM Insights
It is a great time for business owners to invest in this technology. Let's check some of the examples set by leading brands:-
BiliScreen

is a prominent mobile app that was developed using smart cameras, algorithms of computer vision, and the tools of ML and AI tools that can identify the bilirubin's increased level in the white area of the human eye. This app was also used to find varied crucial health conditions like pancreatic cancer.

Redivus Health

is a versatile app that is widely utilized by numerous healthcare practitioners to prevent errors in medical data. It additionally gives the support of clinical decisions (that are uninterrupted) during the events.
ML-Powered AI-Based Apps on IT Services
With the digital world exponentially rising, data hacks & cyber-attack are the threatening reality that is a major concern for many businesses. Thanks to the evolution of machine learning apps and Artificial Intelligence, a great illuminance was imprinted in IT services, solutions, and security to handle different workloads in the system of computing.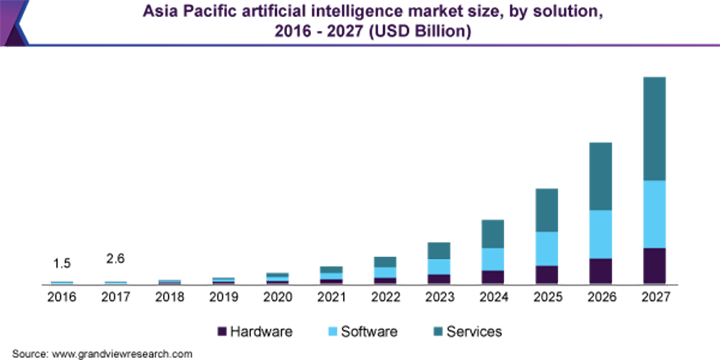 source: Grand View Research
Want to know more, let's check this example:-
AI2, an AI-based platform was introduced by Artificial Intelligence Laboratory (CSIL), MIT's Computer Science, and Pattern X has claimed to forecast the cyber attack. They have used contextual modeling ( i.e totally proactive) which is a persistent feedback loop between a human analyst and the system of Artificial Intelligence.
ML-Powered AI-Based Apps on eCommerce
This innovation can offer customer-driven sites a competitive edge. Nowadays, it is adopted by numerous companies (based on eCommerce) of any size or budget. It has empowered e-customers to associate the products/ items with the correct shape, size, brand, and color. 
Nowadays numerous client-centric web apps are developed more sophisticatedly using the cutting-edge capabilities of Artificial Intelligence.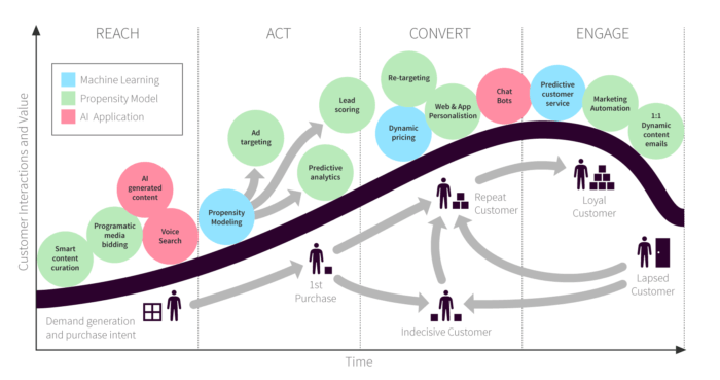 Source: Smart Insights

Here are some examples,
Amazon's most well-known app "Alexa", a famous AI tool that learns the marketing base (targeted) of Amazon. This calculates and learns the algorithm of the most-demand services and goods as per the user's searches. It also sends personalized recommendations, this (in turn) has helped Amazon to earn major profits.
Likewise in order to keep a competitive edge,

eBay utilized AI. The shopbot platform of eBay is valuable for finding various items utilizing Natural Language Processing (NLP). As per the

article

published in Built in

, Machine Learning is also assisting eBay to solve its unstructured problem of data. Now, it is very much evident that ML is the essential part and the right strategy for the eBay business. 
Similarly, you can also develop apps that are not only effective but also can help you to earn maximum profits. For this, you must hire a Mobile App Development Company with extensive years of experience. The main reason for this is, they will be enriched with deep insight and have their hands on the challenges, latest technologies, and tools.
Machine Learning Apps for Finance & Accounting
The features of machine learning apps and Artificial Intelligence have added feathers to many industries and accounting and fintech industrial segments are no exception. Nowadays, accounting and finance specialists are implementing Machine Learning powered Artificial Intelligence to make the work process easier by using practices such as reporting and data entry. 
According to Business Insider, the potential of aggregate savings on costing for banks using AI apps is estimated to reach $447 by the year 2023.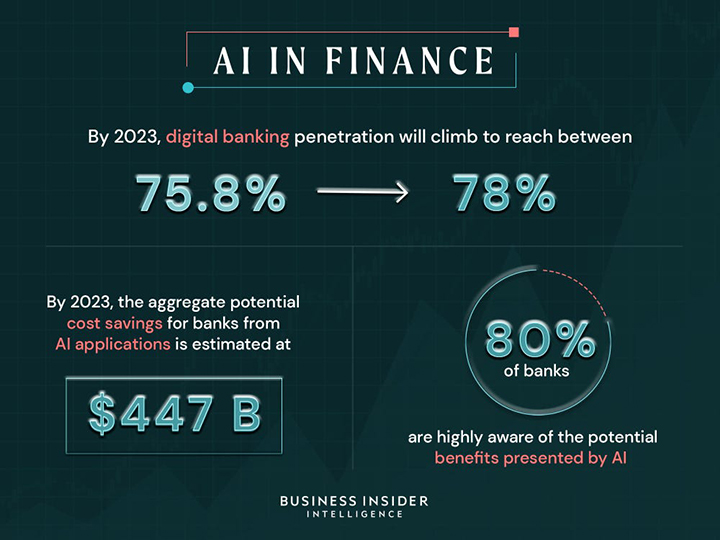 Source: Business Insider
Let's delve into some of the examples,
Xero accounting mobile apps

have made the execution (information of the finances) quicker and notify the live updates on cash flow, turnover, bank feeds, etc. 

VOD is a prominent mobile app with easy-to-use systems of POS. These apps can send updates based on finances directly to the clients. It has been stated that it has the greater capabilities of the reporting. 
Machine Learning Apps for Exploitation & Vulnerability
machine learning apps or AI applications are an extraordinary thought to foresee a specific vulnerability in an area of the software applications which can be utilized by attackers. This additionally permits us to have sufficient time before new attacks. 
This is actually a vulnerable issue, yet by focusing on an elementary stratification of "will be assaulted" or "won't be assaulted", we can (without much of a stretch) train the exact model with high sets of updates and reminders.

Machine Learning Apps for Fast Learning 
The concept of Machine Learning or AI learning tools has changed the way one writes, reads, and searches text. There are advanced applications of Machine Learning and AI that have opened new paths for researchers to learn about the recent innovation of the latest tools, technology, and information. 
Let's go through some of the examples:-
Udemy is probably the best illustration of a fast learning mobile application that gives a wide range of courses for the development of the web, self-improvement, and so on. You can likewise figure out how to play the guitar, Udemy offers numerous courses to help an individual. 

Likewise,

Goodreads is one of the most ideal approaches to adapt nearly anything about innovation, fiction, self- improvement, and so forth. This application has in excess of 40 million enrolled individuals and is growing in the market at a faster pace. The application assists the users to track down the perfect book at the perfect time.
Wrapping it up!!
Here in this blog, we have highlighted the list of Artificial Intelligence apps which are powered by Machine Learning suggestions that can help you to expand your business in the digital world. It is said that this year will be fruitful for the businesses that will implement the use of this powerful tool. Even though leading enterprises are already using this technology to enhance their reach and business. 

If you also have plans to have your own Artificial Intelligence/ machine learning apps, then you must choose a company that offers a featured-packed app solution.
MobileCoderz is an established mobile app development company (employed with aspiring and adjunct mobile app developers) and has its hand-on contemporary tools like AI, ML, etc. 
Have a competitive deal with us and explore the new magnitude of the digital world!!