The mobile app technology has been transforming digital experiences with relentless innovations for years now. Irrespective of diverse business domains, the record-breaking traction rate of mobile apps is hitting harder to derive competitive advantages to numerous organizations. More & more enterprises continued to integrate these mobile app development technologies to churn out maximum revenues with expansive customer reach. With this blog we will explore top mobile application development trends for 2020.
The current market scenario indicates the explosive rise of mobile app industry at a fast-forward pace. According to a report by Statista, mobile apps will generate revenues of up to 189 billion US dollars by the end of 2020.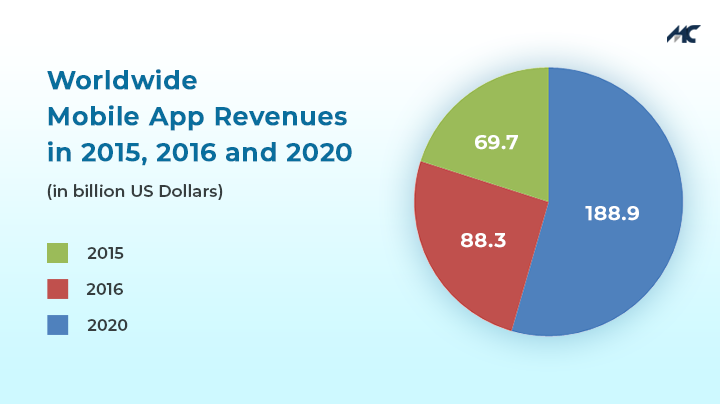 Mobile apps are empowering businesses by unveiling routes to reach their potential customers. Not only for simplifying lives but also transforming the way people interact & perform their tasks. Since nothing is predictable in the tech world, the arrival of new technologies & updates makes a huge impact on the existing trends of mobile app development. Meanwhile, millions of eyes are glued on the list of top mobile application development trends for 2020 and we're here with this blog to highlight some of the most discussed trends.
Top Mobile Application Development Trends For 2020
We know that the implementation of new technologies will influence development practices. Therefore, it is quite clear that 2020 will introduce a long list of new trends in wider areas of mobile app development.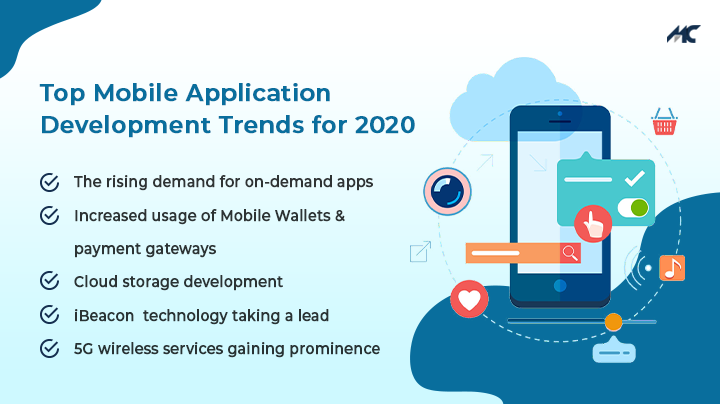 1. The Rising Demand for On-demand Apps
The fresh mobile app development trend in 2020 is meant for building mobile apps is inspired by the growing demand for on-demand service. In fact developers are more concerned about the ways to proceed with UX development of apps that provide custom services.
Many people rely on mobile apps to avail a certain kind of service in case if they're running out of time. Therefore, most mobile app developers are more focused on building apps that provide the simplest way to book or order services on demand. Industries like travel, food & restaurants, transportation, healthcare etc. are turning towards on-demand apps to exemplify their growth.
Furthermore, we can expect to witness the integration of add-ons like voice commands for smart booking experience on on-demand apps like Uber, Swiggy, Urbanclap, Fiverr, 1mg, Soothe, etc.
 2. Increased Usage of Mobile Wallets & Payment Gateways
There was a time when cash was replaced by plastic cards but slowly & steadily the series of calculations methods on mobile phones took over them. Now the whole world is familiar with Apple Pay & Google Pay, two popular online platforms for secure, faster, & easier digital payments.
Even though the global population has switched to online payment services, most of them are now steering towards electronic wallets & payment gateways to simplify the process of paying online. Since mobile wallets eliminate the needs to use cards to make payments, we enlist them in our list of top mobile application development trends for 2020.
3. Cloud Storage Development
Cloud storage is not necessarily meant for ordinary users. You may get surprised knowing that several big organizations still depend on traditional servers to build their infrastructure.
It is a fact that nobody will continue to host local servers with slow speed. Cloud integration becomes a good option to run large-sized servers without compromising with the speed. Cloud storage development is trending for these reasons:
High productivity
Improved security
Reduced costing
More efficiency
In 2020, it is predicted that cloud integration will take over mobile app development in the future.
4. iBeacon  Technology Taking a Lead
Our list of top mobile app development trends in 2020 embraces beacon technology. Industries involving museums, hotels, healthcare, retail, etc. are the early adopters of this location-based technology.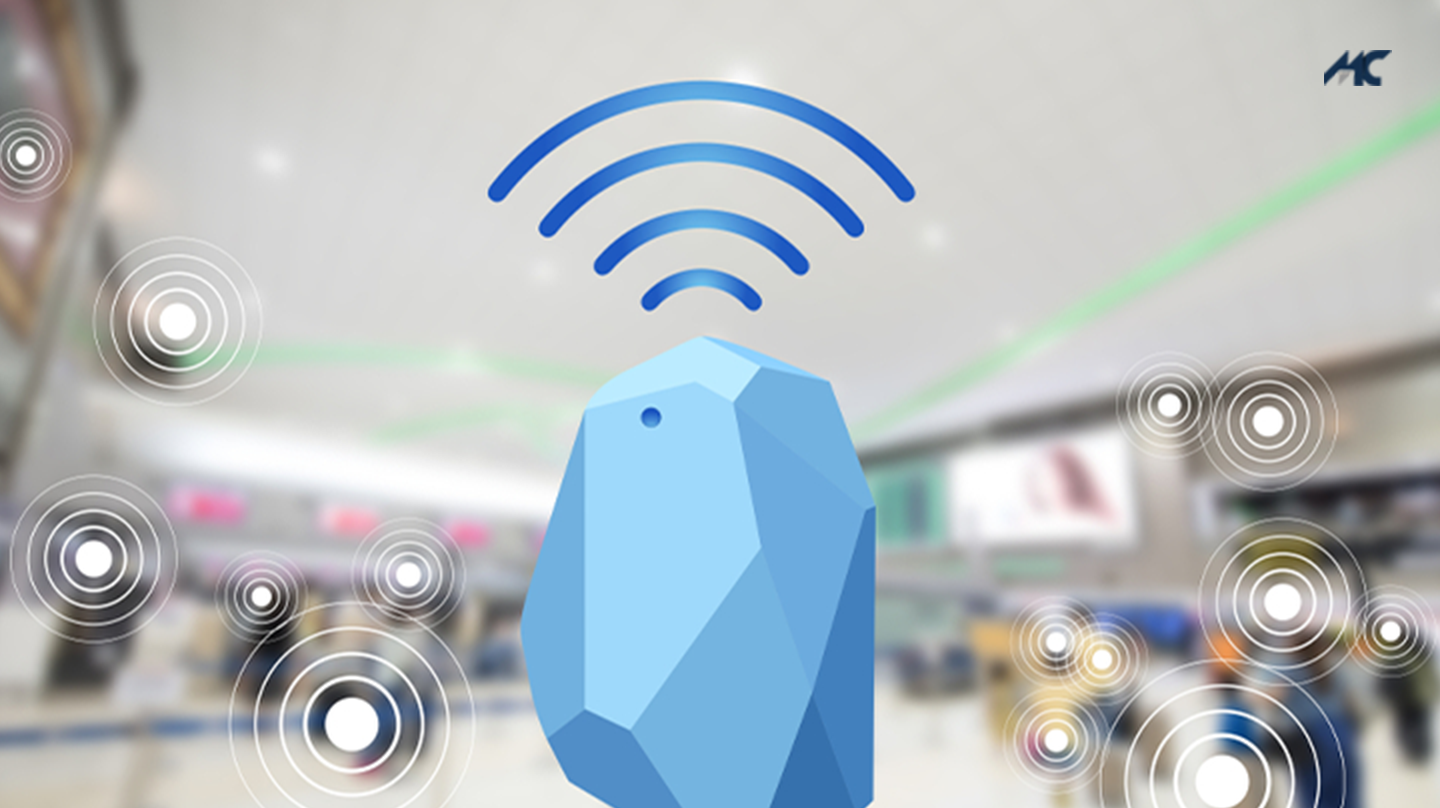 iBeacon functionality allows better access to the active location of prominent customers. Since Beacons are like wireless transmitters that retrieve the geographical location of a user, they will continue to play a significant role in information exchanges for increased sales.
The adoption rate of iBeacons is high in the competitive industry, more & more companies will be inspired to get into mobile app development while taking this technology into consideration.
5. 5G Wireless Services Gaining Prominence
One of the most important mobile app development trends for 2020 is derived from 5G technology. Yes, you're right, 5G is the fifth-generation module to provide fast speed network that will be 100 times faster than 4G.
Take a deep breath for now as you might have to wait for a while as 5G is still on the verge of further development. Currently, we can only predict the impact of 5G service on the mobile app development industry.
The applications of 5G services are not just based on speed, it also involves data security, 3D gaming, Augmented Reality, & another add ons.
Ending Notes
Our list of top mobile application development trends for 2020 is not ending here as we just can't ignore the dominating phase of wearable apps and some game-changing technologies involving Artificial Intelligence, AR/VR, Android instant apps, & Internet of Things. However, we will keep updating our list if a new technology arrives in the market!