Have you got an app idea that can create a revolution? Then, equipped with motivation and enthusiasm, you must have decided to develop your dream into reality. Android app development has been on the rise as the majority of the users are using this operating system. Hence, you need to hire an Android app developer who can develop a breathtaking app.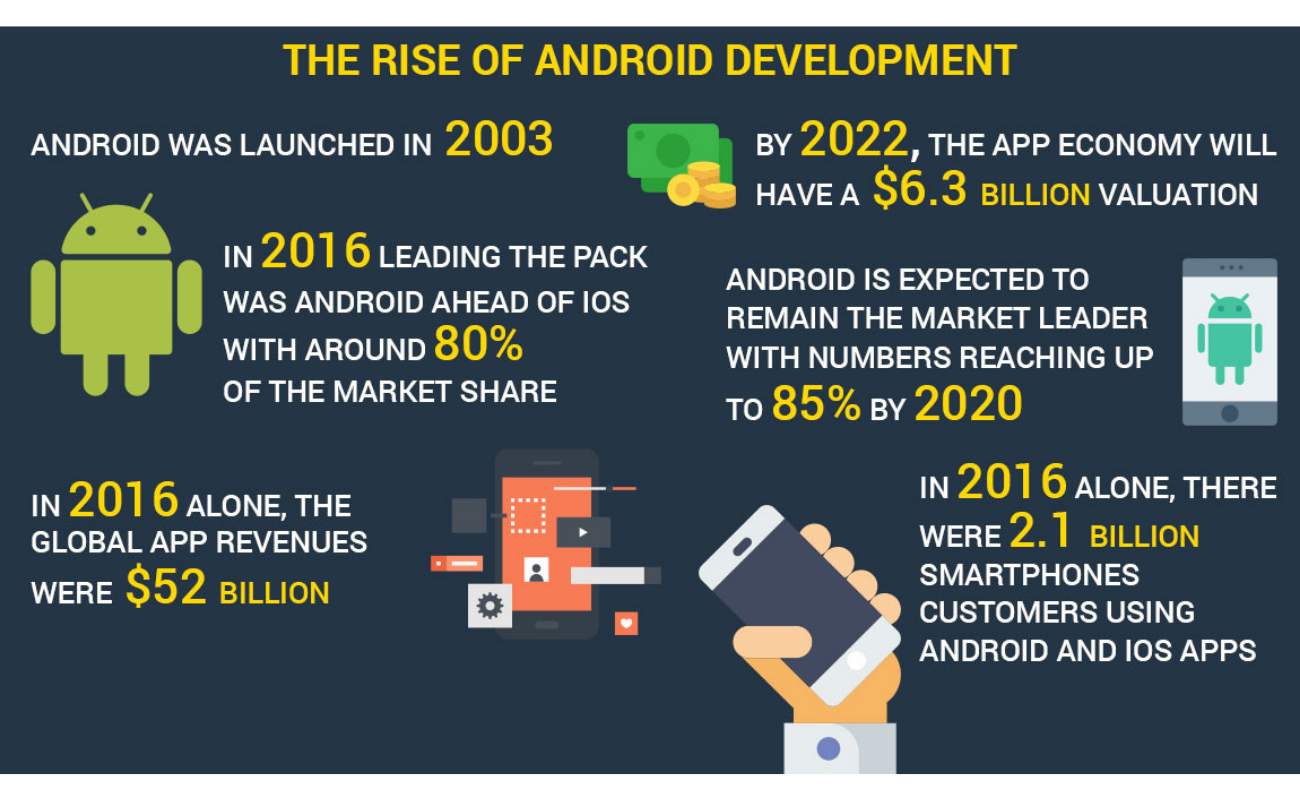 When you invest to hire an Android developer, how can you be so sure that they are real experts? Of course, it would help if you had a proficient team who are adept in programming and technical background. Hence, you must always check the ratings, reviews, and portfolio of the developer.

Why is it a Daunting Task to Hire a Good Android App Developer?
The greatest challenge in finding a dedicated Android app developer is the budget. Businesses spend plenty of hours finding the right developer. But there are hardly a few who can afford it. 
High demand is yet another challenge while finding a professional Android programmer. Usually, businesses are snapping and hire app developers that are offering a great deal. However, hiring a good developer is extremely precarious for non-programmers. Hence, it is quite difficult to evaluate the potentiality of the Android app developer. 
We have segregated the sections that you must give consideration while hiring proficient Android developers for your project:-
Types of Developers
There are mainly three types of the developer:-
1. In-House Team
These Android mobile app development teams will be employed with an Android app development company. You can call them the classic type of developers. They are extremely prominent with large brands. Here, when you hire an in-house app development team, they can tackle the maintenance of the software in the near future.
Benefits of hiring them:-
They are a stable team. Hence you do not have to heat your brain to find new developers every time. 

They will be deeply involved with your project

They have the expertise to handle the most complex projects.
2. Freelance Developers
They are self-employed professionals. These types of developers are affordable and are best for small projects.
3. Outsource The Team for Android Development
Here, agencies generally hire a development team to develop a project. For example, you are employed with a team of five Android app developers. And you need to hire additional developers to develop for a specific project. So, you can outsource Android app developers from other agencies. These developers would be working with your project as per your timeline. They will be reporting to you about their day-to-day work. It's like having your own employee under another roof.
You can outsource Android app developers from your location or from different regions. For example, agencies hire Android developers from India rather than from the USA or UK.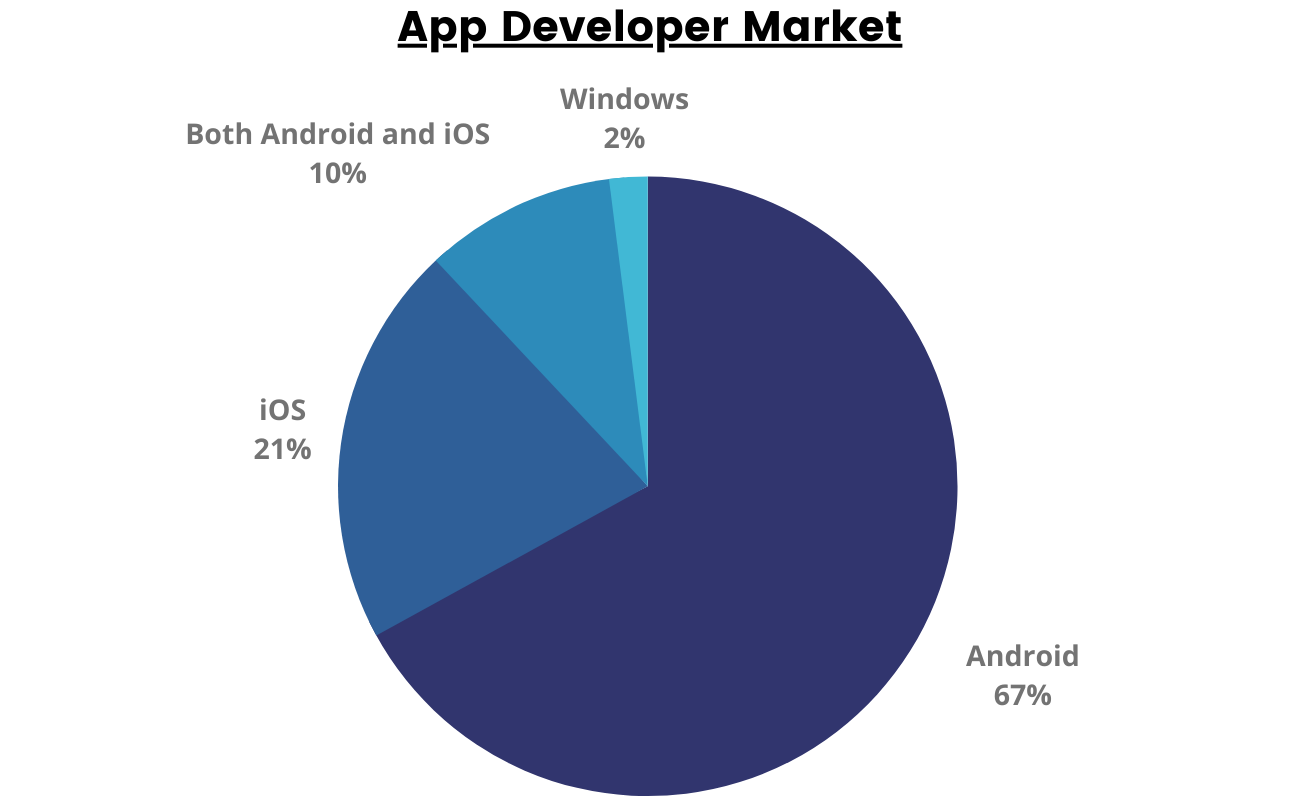 Why? Well, they are affordable, experienced to work on different domains, as major agencies from all across the globe hire them. They are also creative and skillful in tackling different types of projects. Don't you think the benefits to hire android app developers from India is a better option?
Note:-
Would you mind checking the time zones before outsourcing developers? Because suppose you have your business set up in the USA. And you are outsourcing developers from India, it can create miscommunication and trouble if you are not clear in the first place itself.
So, who leads the show? Whom to choose?
You must understand the process of Android app development requires professionals with different expertise.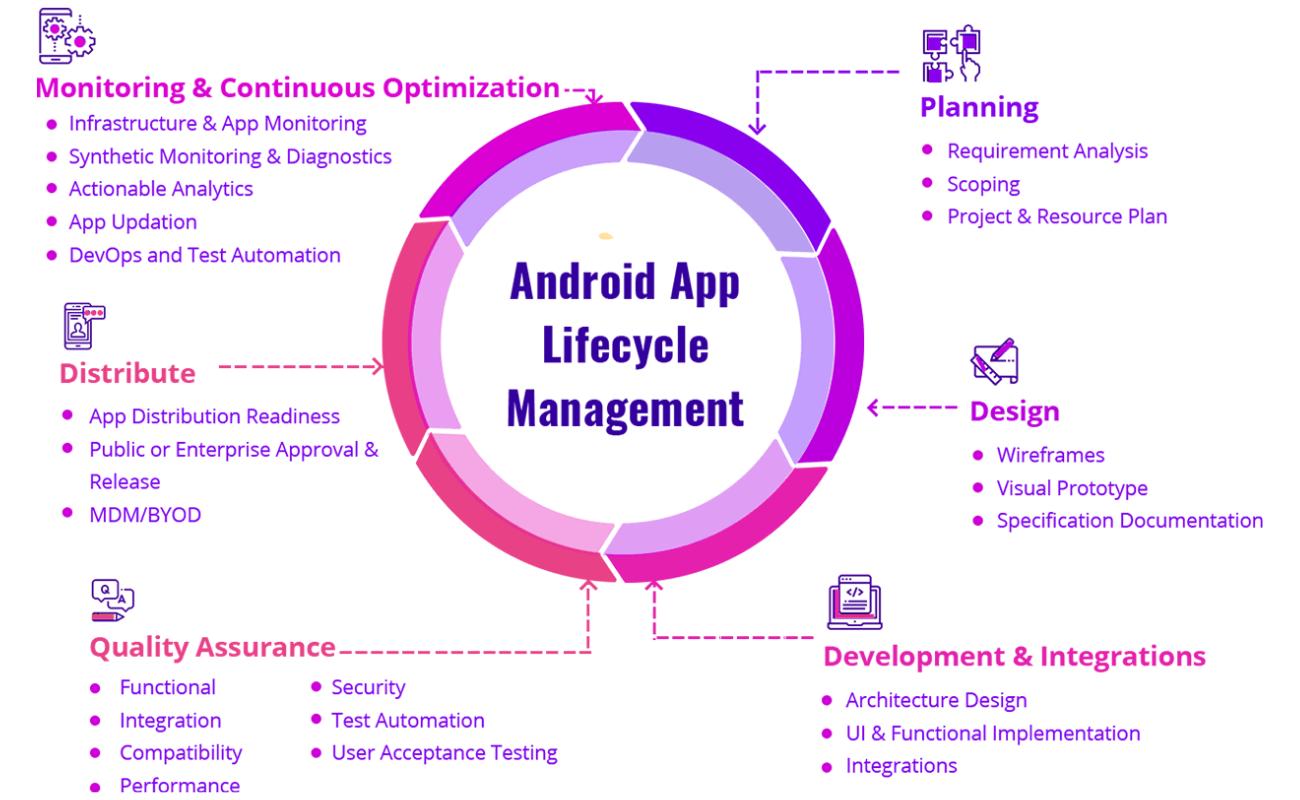 It would be best to have designers, analysts, QA experts, etc., manage both front-end and back-end. It is an excellent step to hire an Android app development company. You can get all experts under the same roof. There would hardly be any space for miscommunication. 
Even though it is convenient to hire freelancers, you cannot count on Android app development services. Yes, this is a fact that they are affordable. However, that does not mean that they are going to be in the market for the next five years. 
Technologies change so do the trends of users' behavior. It would help if you had a team that you can rely upon. All the leading brands and start-ups rely on leading Android app development companies.
Tips to Hire an Android App Developer
Hire Android app developers who have an immense sense of understanding the behavior of the product. You must hire an Android developer for your company who has good knowledge of product design. Since the behavior of the product is a crucial part of the process of Android app development. 
UI is just mere graphics. Hence, it would help if you build Android apps that are not only aesthetic but also beautiful. When you hire an Android app developer, ensure they can develop a simple User Interface so that your users can clearly understand it.  
It is quite tough to hire proficient Android app developers. Well, here we have shared four tricks that will do wonders for your project. You can hire skilled Android app developers in the following simple steps:-
Step 1: Be defined with your requirements and goals
Before you hire an Android app development company, it is better that you be specific about what your goals and expectations are from this project. Make detailed research about the market. Check what your competitors are doing and what they are best at.
Step 2: Choose the best CV
Hire an Android developer for your app development

with a spectacular portfolio for your victorious project. Apart from that, you can check their projects on GitHub. Many companies publish there. 

Always check which reviews prevail a lot- is it a positive review or a negative one. It can guide you to make a quick choice to choose the Android app developer. 

Hire a professional developer

that excellently suits all your requirements. Always remember the sea is as huge as the sky, and there are enough stars to choose from.

If you are outsourcing

Android app developers

for your project, then choose the right resume. Hire

the best Android app developers

whose profile and resume stand out.
If you come across such a team, hire Android developers with varying skill levels instantly from them. You can arrange a Skype call or Zoom call if they are from different locations and interview them to know more.
Step 3:
Always understand that cooperation plays a key role. You must ensure that you get a project manager who can give you details about the development process.
A Tricky Advice to hire an Android App Developer
You must choose professionals that will assist you to improvise and grow further. Listen to their recommendations as their experience speaks for their work. You can be assured that they will deliver the best projects with quality without wasting any extra money. 
MobileCoderz Technologies is a leading Android app development company with a strong presence all across the globe. We offer full-stack app development services, which include back-end and front-end.

Why hire MobileCoderz Technologies?
Modern and advanced technology

Entrepreneur approach

Fluid communication
Our team possesses excellent development skills and is proficient in managing different tasks and projects. 
For more details, you can get in touch with our tech-nerds today!!