Internet of Things (IoT) has become more than just internet-friendly devices you connect to on your normal days. In past years, IoT has evolved into the most sophisticated technology that supports digital operations with limited human interference. And of course, technology emerged as a game-changer in no time. The craze for IoT apps triggered the demand for smart and automated IoT solutions in almost every major sector of the business marketplace. From healthcare to retail, fitness, education, logistics, & even transportation, the majority of industries are gearing up to join the realm of this progressive technology with help of modern IoT app development.
IoT app development was a hot topic last year as the investments & profits in this specific industry surged drastically with more and more businesses aspiring to make the most out of it. Here are some statistics to throw some lights on the ever-increasing demands and popularity of IoT-based apps in the global marketplace
More than 28.3 million IoT apps are currently active in the worldwide market. The forecast for the number of active IoT devices is 21.5 billion by the end of the year 2025.

Most millennials tend to spend on IoT solutions to install smart home systems.

Over 92% of automobiles have already installed smart integrated setups with IoT apps last year.

The present market of businesses with 5G endpoints installed will surge from 3.5 million to 49 million by the end of the year 2023.

Around 63% of market analysts predict the downfall of businesses without IoT in the coming years while more than 95% of business strategists will adopt IoT systems by 2025.

Automated smart kitchens will cut down expenses on resources & labour costs for construction companies by 15% in 2021.

Amongst all existing popular IoT apps, thermostats will soon trend with a record-breaking adoption rate of 43% in the global market.
Now you may don't mind thinking about how to develop an IoT app whether you're an entrepreneur or a tech lover for a while but the question of how much does it cost to make an IoT app in 2021 must be rolling in your head for some solid reasons, right?
Influential factors behind the costs of your IoT app development project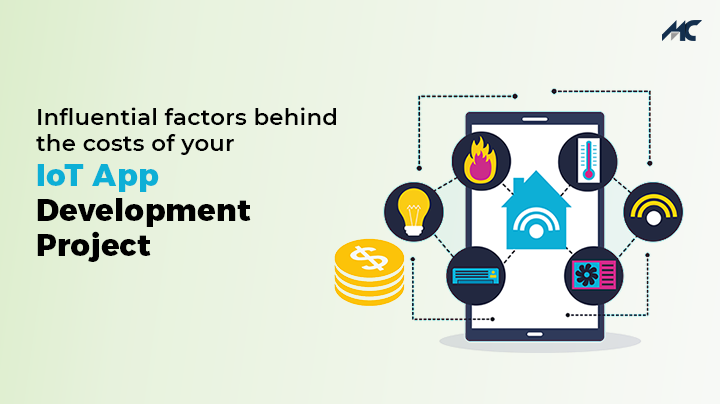 The concept behind the innovation of IoT-powered setups is simplifying the digital procedures and empowering enterprises in terms of business productivity. However, in case if you don't have clarity about the basic purpose of leveraging the Internet of Things then approaching a mobile app development company is what we suggest before you get started.
Once you get a brief knowledge on know-hows of IoT app development, you can think over the budgeting and resources to step ahead with app developers. We have got a bunch of factors that may influence your budget for hiring IoT app developers at any mobile app development company. Getting the cost of turning your business idea into a robust IoT app solution is a novel approach to reduce the technical risks & complexities in the next stages of development. So, here are 5 major factors you must consider while budgeting your project with any IoT app development company:
1.

IoT App features & design complexity
The blend of color combinations, patterns, font sizes, graphics, & other visual elements adds appeal to the app's interface. UI/UX designers select the theme and customize the UI of IoT apps to make it more impactful & attractive from all parameters. The power of customer experience thrives the rate of user engagement with every interaction on your app. Therefore, you must prioritize the UI/UX factor while budgeting for your proposed app with any IoT app development company.
Moving further to another aspect, your app may lag behind its competitors if it lacks some exceptional and important features. Having an IoT app with at least two or three unique functionalities may cost you more from a designing & development point of view but this will surely benefit you with enhanced user interaction and lead generations.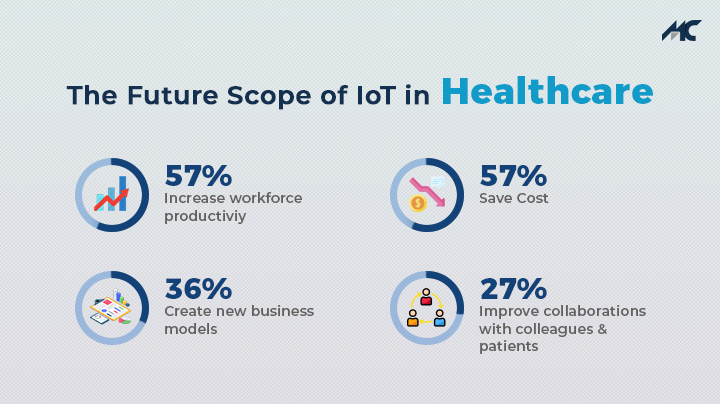 2. Hardware requirements
The cost of building an IoT app also depends on the type of hardware to be integrated with it. Along with the benefits of IoT app development, you must consider hardware requirements to know how much does it cost to develop an IoT app in 2021. There are 4 peculiar stages of hardware integration that can influence your budgeting and here are they:
Scope analysis:

The first stage initiates with an analysis of your app's features and their feasibility to survive in the market. The team of strategists & programmers at a mobile app development company do research work and planning to go ahead with precise consultation, conceptualization, technology & resources, estimated budget, timeline, & other project requirements.

Architecture & modeling:

The next stage involves modeling or creating the initial look of your IoT solution to get your opinion or feedback to make further changes if any.

Creating prototypes:

Once the team of dedicated designers reaches this stage, you can expect a presentation of clickable prototypes to learn exactly how your IoT app will look and work. Upon giving your final approval to the prototype, you must include these tasks in your IoT app development project.

Performance testing:

The stage of prototyping ends with the testing process. The selected prototype is tested from various aspects before the coding process begins.
3. The core infrastructure of the IoT app
Similar to hardware, the costs of building an IoT app vary with these 3 core aspects of the infrastructural framework defined for development:
Connectivity:

The term 'Internet of Things' itself symbolizes the required network setup between IoT-enabled devices & apps. High speed and lag-free connectivity play a crucial role in influencing your budget to establish a robust infrastructure.

Third-party integrations:

One of the dominant aspects of your app's performance is the integration of third-party systems. Middleware components are used to connect these third-party setups to IoT apps to boost their potentials and meet the expectations of users switching on them.

Cloud-based storage:

Since IoT solutions are meant for direct interactions from a range of connectible devices & databases, security issues are the big concerns of every mobile app development company working on IoT projects. Along with improved and flexible hardware encryption & multistep authentication, engineers invest their time, efforts, & money in cloud-based systems to deal with cybersecurity threats to their IoT solutions.

4. Type of IoT app and related complexities
It's quite obvious that the cost of building apps with basic features will differ from those with advanced features. For instance, if you're aiming to get an IoT app for home automation then its cost would be somewhat lesser than an app used to monitor smart vehicles.
Talking about simple IoT apps, the budget for such apps starts from $30,000 as they are built with basic features with limited options for device connections. While the estimated budget of complex IoT apps includes a large number of features such as APIs, GPS tracking, security tool integrations, multi-platform payments, etc. that may cost more than $50,000 at any mobile app development company.
5. Dedicated team of IOT app developers
If you hire IoT app developers from a top-notch mobile app development company then you can expect quality, perfection, & professionalism with every aspect of their work.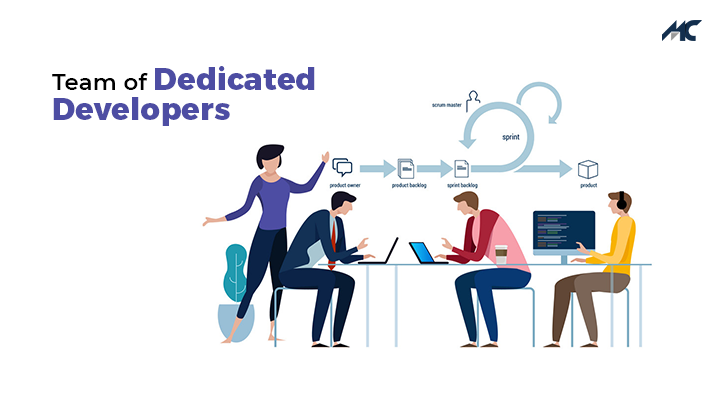 A freelancer may charge you lesser than any experienced programmer assigned to you by a reputed IT solution provider. But hiring an independent developer imposes a big question mark on its credibility as well as the performance of the IoT app delivered. So, whether you choose dedicated developers to work on your dream IoT app project or go ahead with local freelancers, the decision is all yours!!
What will be the overall cost of IoT App development?
Before closing our discussion on how much does it cost to make IoT apps in 2021, let's recall the factors that usually influence the IoT app development budget. The involvement of dedicated programmers, features, hardware integrations, type of app features & functionalities, complexities, timeline, & other additional tasks is taken into consideration to decide the final pricing of any project. Besides these paramount aspects, the technical requirements and resources also add up to the proposed budget for building a robust IoT application from scratch.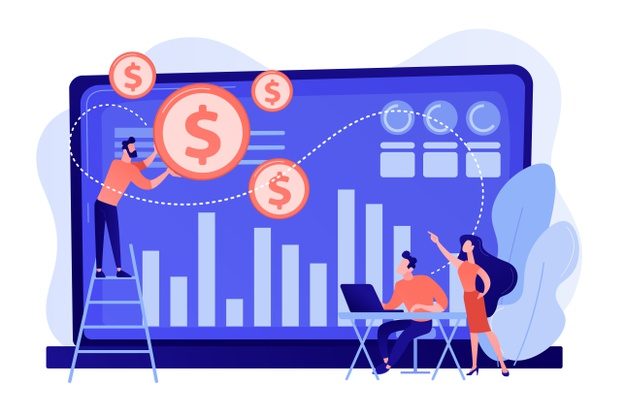 Generally, the majority of mobile app developers present a standard pricing package that falls between $10,000 and $50,000 for full-cycle IoT app development. The lowest range of IoT solutions is $10,000 that covers monitoring systems with basic features.
In 2021, the demand for IoT solutions is expected to surge exponentially as the world is switching to smart automation to embrace minimal human interventions in their activities due to pandemic safety reasons. Hence, the IoT app market is expected to witness a competitive edge for businesses particularly from manufacturing, smart homes, sports, healthcare, automobiles, fitness, & other related industries. However, it is predicted that the advent of ready-made solutions integrations would minimize the costs of IoT software development in the upcoming years. With cheaper options and limited resources, IoT app developers would gradually learn to contribute to cost reductions.